Global Methylparaben Market - Asia-Pacific Has the Largest Share Followed by North America and Europe
Persistence Market Research Pvt. Ltd is released new forthcoming report on title "Methylparaben Market: Global Industry Analysis and Forecast to 2015 to 2021".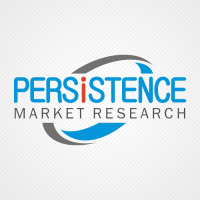 New York, NY -- (SBWire) -- 09/03/2015 --Methylparaben is a preservative used by the food, pharmaceutical, and personal care product industries. It contains antifungal and antibiotic products which can protect products against microbial growth. Methylparaben is utilized in several forms. It is used as a preservative in the cosmetic industry. Lotions, moisturizers, toothpaste, shampoos, personal lubricants, spray tanning solution and shaving cream among others consist of methylparaben. It prevents the growth of bacteria and fungi and promotes long shelf life of products. In the pharmaceutical industry, it is used in the medicinal products to protect it against contamination. Pharmaceutical products such as herbal preparations, eye medications and corticosteroids among others consist of methylparaben. An antibiotic such as aqueous penicillin also has methylparaben to protect it against fungi. Several food items also consist of methylparaben to protect against spoilage. Jams, syrups, bevarages and dairy products among others consist of Methylparaben in small quantities. It is generally used to prevent growth of Clostridium botulinum which causes botulism. Methylparaben is considered generally recognized as safe (GRAS) for food and cosmetic antibacterial preservation. It is produced commercially through esterification of para-hydroxybenzoic acid with alcohol such as methanol, ethanol, or n-propanol.

Request Full TOC: http://www.persistencemarketresearch.com/toc/4597

The continued expansion and growth of cosmetics and pharmaceuticals industries is one of the key drivers for the methylparaben market. The rise in per capita income and increase in standard of living across the world has lead to increased spending on cosmetics. Methylparaben is used to preserve majority of cosmetics that are available in the market today. Parabens are popular as they are inexpensive, odorless, colorless, non toxic and have wide spectrum of antimicrobial activity. They are approved by the FDA for use in the cosmetics industry. The future of preservatives in cosmetic industry is expected to be shaped by consumer perception and regulatory issues.

The Asia Pacific market is projected to be the fastest growing market for methylparaben based products due to increasing demand for skin care, color cosmetics and hair care products. The BRIC (Brazil, Russia, India and China) countries are project to be major market for cosmetics in the coming years. Most of the major international cosmetic manufacturers are focusing on expanding their base in BRIC. Large population, rise in disposable income and availability of international products will contribute to the growth of cosmetic industry in emerging economies such as China and India. Further emerging countries like Argentina, Mexico, Thailand and Turkey will also show incremental growth. Hence, the growth of cosmetic industry is expected to drive the growth of the methylparaben market in the near future. Europe is currently the largest market for methylparaben followed by Asia Pacific, North America and rest of the world.

There are large numbers of small and medium companies operating in this market especially in Asia Pacific. Some of the manufactures of methylparaben in Asia are Wuhu Huahai Biology Engineering Co. Ltd, Changzhou Elly Chemical Industry Co., Ltd, Gujarat Organics Ltd, Triple Chem, Evergreen Chemical Industry Limited, Dafeng Huaxin Bio-technology Co.,ltd, Prism Intertrade Tanzania Ltd, Xian Meheco, Qingzhou Ailitong Chemicals Technical Co.,Ltd, and HangzhoujianchengtradeCo.,Ltd among others . CellMark USA, LLC, Sea-Land Chemical Co, Charkit Chemical Corporation, BOC Sciences and Santa Cruz Biotechnology Inc among others are the key manufacturers in the U.S. In addition, Sigma-Aldrich Corporation is one of the key suppliers in the global market.

Request Full Brochure of this report: http://www.persistencemarketresearch.com/samples/4597

Key points covered in the report
1) Report segments the market on the basis of types, application, products, technology, etc (as applicable)
2) The report covers geographic segmentation
North America
Europe
Asia
RoW
3) The report provides the market size and forecast for the different segments and geographies for the period of 2010 to 2020
4) The report provides company profiles of some of the leading companies operating in the market
5) The report also provides porters five forces analysis of the market.-

About Persistence Market Research
Persistence Market Research (PMR) is a full-service market intelligence firm specializing in syndicated research, custom research, and consulting services. PMR boasts market research expertise across the Healthcare, Chemicals and Materials, Technology and Media, Energy and Mining, Food and Beverages, Semiconductor and Electronics, Consumer Goods, and Shipping and Transportation industries. The company draws from its multi-disciplinary capabilities and high-pedigree team of analysts to share data that precisely corresponds to clients' business needs.

PMR stands committed to bringing more accuracy and speed to clients' business decisions. From ready-to-purchase market research reports to customized research solutions, PMR's engagement models are highly flexible without compromising on its deep-seated research values.
Media Relations Contact