Roof MD Announces Free Roof Inspections for Local Memphis Homes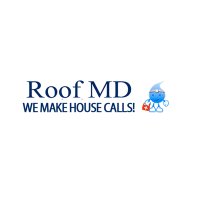 Memphis, TN -- (SBWire) -- 09/10/2015 --A leading roofing company located in Memphis, Tennessee, Roof MD has recently announced that they're offering free roof inspections for homes located in Memphis and surrounding areas. One of the main goals of this new offer is to promote proactivity and safety. Too often are families caught in a surprise situation that could have been prevented with proper care and maintenance.

Greg Crocker, owner of Roof MD said, "Due to some recent major storms in the area, we've had our hands full. Often times, homeowners will say to themselves "just one more year" when they should truly consider the potential damage that could come from going through one more round of harsh seasons. We want families to be safe and not have to worry about major damage that could have otherwise been avoided. And most of all we want our customers to feel comfortable making that investment, so we want to provide as much free information as possible." Greg and his team at Roof MD are even praised by Steve Beckham of the Memphis Code Enforcement association, whom is comfortable referring his customers to Roof MD if they're in need of a roof replacement or repair.

Memphis and surrounding area homes can benefit in many ways from not only a free roof inspection, but all other services the company offers. They're equipped with all the top energy efficient roofing materials, making it possible for you to be able to save money by reducing utility bills, lower insurance premiums, and even federal tax credits.

About Roof MD
Roof MD serves within a 70-mile radius of the Memphis area with services like roof repair and replacement, gutter installation and repair, roof inspections, and more. With over 60 years combined experience, there isn't a job they can't handle.
Media Relations Contact