White Spirit Market - North America Has the Highest Market Share by 2021
Persistence Market Research Pvt. Ltd is released new forthcoming report on title "White Spirit Market: Global Industry Analysis and Forecast to 2015 to 2021".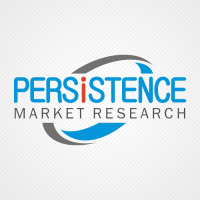 New York, NY -- (SBWire) -- 09/16/2015 --White spirit, also known as mineral spirits, solvent naphtha, petroleum spirits, varsol and mineral turpentine among others is a petrochemical solvent. White spirit is a mixture of alicyclic, aliphatic and aromatic hydrocarbons which is non-corrosive, chemically stable and has mild odor. One of the major applications of white spirit is as a solvent in painting and decorating industry. White spirit finds application in cleaning solvent, degreasing solvent, extraction solvent and asphalt products. White spirit is classified on the basis of processing as type 1, type 2, type 3 and type 0 while on the basis of grade it is classified as high flash, low flash and regular grade. Grading is done on the basis of distillation and crude oil used as a raw material in manufacturing of white spirit. In household applications, white spirit is used to clean brushes after painting works.

Request Full TOC: http://www.persistencemarketresearch.com/toc/4544

The market for white spirit is mainly driven by paints and coatings industry. White spirit is used as solvent and thinner in paints, lacquers, varnishes and wood preservatives market. In manufacturing industry, white spirit is used as a substitute for turpentine. White spirit is used in cleaning and degreasing of machine and its tools. In addition, white spirit along with cutting oil can be used as reaming lubricant. Artists prefer white spirit as solvent in paints over turpentine due to its less toxicity and flammability. In screen painting, white spirit is used to unclog and clean the screens from the layers of inks and oil. White spirit is also used in liquid-filled gauges and compasses. Moreover, white spirit is used in golf clubs to increase the grip or re-gripping. In automotive additives, white spirit is used as an additive to the oil and lubricants. One of the most common uses of white spirit is as cutting and cleaning fluid in lathe machines, especially ultra precision. Increasing demand as a turpentine substitute in various applications is likely to offer major opportunity for the white spirit market over the forecast period. However, fluctuating prices and health risks are likely to hinder the growth of the market in next years to come.

In terms of demand, Asia Pacific had the highest demand for white spirit in 2013. The demand is huge in this region owing to huge demand as a solvent and thinner from paints, varnishes and lacquers. In addition, there is huge demand for white spirit from manufacturing sector as degreasing and cleaning solvent. In 2013, China had the highest demand and production of white spirit in Asia Pacific region. However, other countries such as India, Japan, Taiwan and South Korea are likely to provide better opportunity for the white spirit market in next years to come. Asia Pacific was followed by Europe. The demand in this region is hugely driven by increasing demand from paints and coatings industry coupled with manufacturing industry. Germany had the highest demand for white spirit. Other European countries such as Netherlands, the UK, Italy, France and Sweden are expected to show higher demand for white spirit owing to increasing demand from manufacturing sector. However, regulations related to the market will slightly hamper the growth of the market in this region. North America had the third-largest demand for white spirit. U.S. had the highest demand for white spirit in this region. Rest of the World is likely to show stable growth for the white spirit market in next few years to come. Middle East is anticipated to be the fastest growing region for white spirit market in next few years.

Some of the key manufacturers in white spirit market are Al Sanea Chemical Products, GSB Chemicals, ICPC UAE, Petrochem Carless, Royal Dutch Shell and TOTAL SA among others.

Request Full Brochure of this report: http://www.persistencemarketresearch.com/samples/4544

Key points covered in the report

1) Report segments the market on the basis of types, application, products, technology, etc (as applicable)

2) The report covers geographic segmentation

North America
Europe
Asia
RoW

3) The report provides the market size and forecast for the different segments and geographies for the period of 2010 to 2020

4) The report provides company profiles of some of the leading companies operating in the market

5) The report also provides porters five forces analysis of the market.-

About Persistence Market Research (PMR)
Persistence Market Research (PMR) is a full-service market intelligence firm specializing in syndicated research, custom research, and consulting services. PMR boasts market research expertise across the Healthcare, Chemicals and Materials, Technology and Media, Energy and Mining, Food and Beverages, Semiconductor and Electronics, Consumer Goods, and Shipping and Transportation industries. The company draws from its multi-disciplinary capabilities and high-pedigree team of analysts to share data that precisely corresponds to clients' business needs.

PMR stands committed to bringing more accuracy and speed to clients' business decisions. From ready-to-purchase market research reports to customized research solutions, PMR's engagement models are highly flexible without compromising on its deep-seated research values.
Media Relations Contact