Lighting Fixtures Market - Asia-Pacific Expected to Dominate the Market in Coming Future
Persistence Market Research Pvt. Ltd is released new forthcoming report on title "Lighting Fixtures Market: Global Industry Analysis and Forecast 2015 - 2021".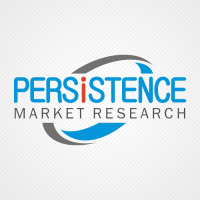 New York, NY -- (SBWire) -- 09/18/2015 --Lighting fixtures market has gained momentum in recent years as construction activity and motor vehicle production activity have been increasing globally. Rapidly growing demand for LED (light emitting diode) lighting has also been driving the growth of the lighting fixtures industry. LEDs offer longer life and higher energy efficiency as compared to incandescent lamps. Lighting fixtures based on LED technology are anticipated to be a key driver of the market in coming years as the technological advancements in LED light sources are expected to further enhance their energy-efficiency, brightness and affordability. Demand for energy efficient lighting is driven by increased regulatory pressures across the globe. There is significant difference in LED technology and other lightings in terms of energy efficiency and this is anticipated to create fundamental disruption in the lighting industry across the value chain.

Request Full TOC: http://www.persistencemarketresearch.com/toc/4716

Products in lighting fixture market include non-portable fixtures such as outdoor, vehicular-type, industrial-type, and other indoor fixtures, portable fixtures such as consumer lighting products, and other separately sold accessories and parts for lighting fixtures. Lighting fixtures can be segmented based on type into architectural & commercial lighting, decorative & residential lighting, industrial lighting and outdoor lighting. Lighting fixtures can be gain segmented based on light source into incandescent, fluorescent, gas discharge and metal halide, LED and OLED. Decorative lighting further includes traditional, modern, design styles. This again includes floor, ceiling lamps, table, wall and suspensions. Industrial lighting includes lighting for industrial sites, explosion and weather proof, hospital, and emergency lighting. Outdoor lighting consists of lighting for urban landscape, residential outdoor lighting, road lighting, campus/area lighting, tunnels lighting, among others. Lighting fixture demand is dominated by non-portable fixtures. Non-portable accounted for nearly two-thirds of total lighting fixture demand in 2011. Non-portable fixtures find significant demand in the full range of vehicular and construction.

North America was the largest market for lighting fixtures the region has seen extensive demand for lighting products from automotive and construction industry. North America was followed by demand from Europe. The market for lighting fixtures in Europe is characterized by rapidly growing demand for energy efficient lighting driven by regulatory pressure. Manufacturing and automotive industry are experiencing rapid growth in Asia Pacific and this is creating significant demand for lighting products in the region.

Further, rapid growth in infrastructure including commercial and residential is creating demand for lighting fixtures in the region. Philips Lighting, Artemide S.p.A, Beghelli Group, Bega Group, Briloner Leuchten GmbH, Brilliant Lighting, Delta Light, Disano Illuminazione S.p.A, Dietal SA, Eglo Lights International, Havells Sylvania, Ikea, Keria, Led Linear, Linea Light, Nordeon, Molto Luce, NVC Lighting Technology Corporation, Osram, Paulmann, Access, Alley Bright, Acuity Brands, Altman, American Lighting, American Fluorescent, Amerlux, Atlantic Lighting, Architectural Lighting Works, Bartco, Contrast, Cooper Lighting, Cree, Con-tech, Evolution Lighting, Contrast, Cooper Lighting, Edge Lighting, Delray, Eema, Elco Lighting, Eye Lighting, Grandlite, Generation Brands, Harris Lighting, Iwasaki Electric, Hera USA, Jesco, Luminis, LSI Industries, Maxim Lighting, Precision Paragon, Prudential, Sea Gull Lighting Products LLC, Schreder Group, Selux Corp., Sternberg Lighting, Targetti Poulsen USA, Inc., and Zumtobel Group, among others.

Request Full Brochure of this report: http://www.persistencemarketresearch.com/samples/4716

Key points covered in the report

1) Report segments the market on the basis of types, application, products, technology, etc (as applicable)

2) The report covers geographic segmentation

North America
Europe
Asia
RoW

3) The report provides the market size and forecast for the different segments and geographies for the period of 2010 to 2020

4) The report provides company profiles of some of the leading companies operating in the market

5) The report also provides porters five forces analysis of the market.-

About Persistence Market Research (PMR)
Persistence Market Research (PMR) is a full-service market intelligence firm specializing in syndicated research, custom research, and consulting services. PMR boasts market research expertise across the Healthcare, Chemicals and Materials, Technology and Media, Energy and Mining, Food and Beverages, Semiconductor and Electronics, Consumer Goods, and Shipping and Transportation industries. The company draws from its multi-disciplinary capabilities and high-pedigree team of analysts to share data that precisely corresponds to clients' business needs.

PMR stands committed to bringing more accuracy and speed to clients' business decisions. From ready-to-purchase market research reports to customized research solutions, PMR's engagement models are highly flexible without compromising on its deep-seated research values.
Media Relations Contact