Consumer LBS Market 2015 Review, Research, Industry Analysis, Trends and Forecast 2019
Consumer LBS Market 2015 to grow at a CAGR of 37.38% by 2019: Market Research Store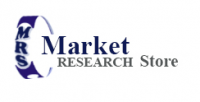 Deerfield Beach, FL -- (SBWire) -- 09/25/2015 --The Report "Global Consumer LBS Market 2015-2019" has been prepared on the basis of an in-depth Consumer LBS Market analysis with inputs from team of industry experts. Global Consumer LBS market to grow at a CAGR of 37.38% over the period 2013-2018. It Includes Consumer LBS Market growth prospects along with market landscape in upcoming years. The report also covers discussion on the key vendors operating in the Consumer LBS Market Space.

Consumer LBS Market 2015 Global Trends, Market Size, Share, Price, Segmentation, Research Report and Forecast 2015-2020.

Read Full Report with TOC @ http://www.marketresearchstore.com/report/global-consumer-lbs-market-2014-2018-14948

LBS or location-based services are information services that use real-time geographical data from a smartphone or mobile device to provide security services, information, and entertainment. LBS applications are predominantly used by consumers, government organizations, and small and medium-scale industries. These are mainly used in healthcare, supply-chain, and retail outlets. They provide a medium to connect enterprises to consumers. In the Consumer segment, they are used for car navigation, obtaining traffic information, pedestrian navigation, mobile payment, mobile coupons, friend finder, date finder, family locator, check-in, indoor routing, mobile yellow pages, shopping guides, product tracking, car-parking guidance, weather information, and finding nearest taxi and buses. LBS have made the day-to-day life of a consumer easier by providing assistance with a large number of applications with many benefits, at an economical cost. They are also used in indoor places such as stadium, shopping malls, hospitals, airports, convention centers, auditoriums, university campuses, and office buildings. They provide information about the latest real-time deals and offers to consumers. LBS are also used by governments in emergency services such as fire, drought, theft, and accident.

The report Consumer LBS Market Industry provides a comprehensive analysis of the Consumer LBS Market.This report also includes detailed segmentation of the Consumer LBS Market. The leading sector, emerging sectors, along with their growth statistics have been mentioned in the report.

After a deep overview of the Consumer LBS Market, the report analyzes the market dynamics. This report also include the top drivers supporting market growth as well as the key restraints hampering market growth.

Request For Sample @ http://www.marketresearchstore.com/report/global-consumer-lbs-market-2014-2018-14948#requestSample

Additionally, the report also states the threats ass well as opportunities that companies in the market need to look out for. The most influential trends that will shape the market during the forecasting horizon are also covered in this report. Current market development trends like a partnerships, collaborations, M&As etc., have also been discussed in detail in the report.

Players in the Consumer LBS Market are aiming to expand their operations to emerging regions. An in-depth supply chain analysis in the report will give readers a better understanding of the Consumer LBS Market.

Key Regions

Americas
APAC
EMEA

Enquiry Before Buying @ http://www.marketresearchstore.com/report/global-consumer-lbs-market-2014-2018-14948#reportPriceDetails

Key Vendors

Foursquare Labs
Google
HERE (Nokia)
TeleNav
TomTom

Important Questions Answered in report:-

What will the expected Compound Annual Growth Rate For "Global E-Waste Market in India Market"?
What will the E-Waste Market in India Market size be in 2019?
What is driving this market?
What are the challenges related to E-Waste Market in India market growth?
What are the key market trends?
Who are the key vendors in E-Waste Market in India market area?
What are the market opportunities?
What are the strengths as well as weaknesses of the key vendors?
Which are the threats faced by the key vendors?
Media Relations Contact