Global Supercapacitors Market 2015 Technology, Size, Share, Forecast to 2022
Market Research Store has uploaded latest Report on "Global Supercapacitors Market Outlook (2014-2022)" in their database, At Market Research Store, we have market research reports from competent publishers.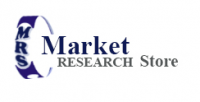 Deerfield Beach, FL -- (SBWire) -- 09/28/2015 --The Global Supercapacitors market is valued at $0.63 billion in 2014 growing at a CAGR of 17.31% is expected to reach $2.63 billion by the year 2022. The Supercapacitor market is estimated to drive the market over next decade due to increase in demand for storage systems. The major drivers for the super capacitors market is advancement in super capacitor technology and operating in wide temperatures. High cost and well-established competitors are the major factors restraining the market growth. The growth opportunity for supercapacitors market lies in improvement of storage capacity and demand for Hybrid Electric Vehicles.

Request For Sample Report Here:
http://www.marketresearchstore.com/report/global-supercapacitors-market-outlook-28310#requestSample

Global Super capacitors market is segmented by Product, by Material, by Application and by Geography. Based on Product, Supercapacitors market is segmented into Industrial, Medical, Consumer and Energy. Based on Material, the market is segmented into Electrolytes, Electrodes and Separators. Based on Application, it is segmented into Wireless, Energy and Primary. The market by geography is segmented into North America, Europe, Asia Pacific, and Rest of the World. North America and Europe command the largest market, whereas Asia Pacific tends to be the fastest growing region.

The Key players in the Global Super capacitors market include Optixtal, Inc., elna co, ltd., bombardier, Inc., AVX Corporation, fdk corporation, Xg Sciences, Panasonic, Graphene Laboratories INC., and Skeleton.

About Market Research Store
At Market Research Store, we have market research reports from competent publishers. Our Research Specialists have thorough knowledge about offerings from different publishers and different reports on respective industries. They will help you refine search parameters and get desired results at your doorstep. Here you can review the complete range of available reports, review the scope of study and methodology of reports. Apart from the published market research reports, we also provide customized study on any topic to meet the varied requirements of our clients. Whether you are looking for new product trends, competitive analysis or study on existing or emerging markets, Market Research Store has best offerings and expertise to get the critical information for you. You can also choose the option to purchase full reports or sections from the report or only charts or tables.
Media Relations Contact