Quality Credit Repair Featured on Real Estate Today Radio Show with Paul Rosso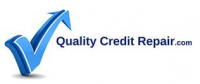 Philadelphia, PA -- (SBWire) -- 11/20/2015 --As the holiday season approaches, consumers across the U.S. are seeking advice on how to avoid falling into credit quicksand, along with digging themselves out of credit mistakes they've made in the past in the hopes of a fresh start for the New Year. While fixing bad credit can be a challenge, it is by no means impossible – with help from experts in the field and a detailed plan regarding future finances, those dedicated to the cause can improve their financial status. In order to help listeners approach their own credit issues, the Real Estate Today radio show with Paul Rosso recently invited Quality Credit Repair, one of the best credit report sites and credit counsel providers in the U.S., to speak about repairing one's credit.

During the show, which broadcast on October 28, 2015, Quality Credit Repair President Pedro J. Teixeira discussed topics ranging from the major factors in a credit score (payment history and balances owed), how credit scores affect individuals' lives in both small and large ways, and the ways in which professionals in the credit repair industry can help consumers rebuild their credit "in a crunch."

Teixeira also gave listeners tips on how to choose a credit repair company; citing his own company's reputation for quality and honest practices, he recommended that potential clients only choose a company with a set start date and a finish date, rather than a month-to-month plan, as well as a set expectation for the end of the arrangement. Teixeira also advised listeners to choose credit companies for whom educating clients on the credit industry is just as important as fixing their credit scores.

After beginning his career in finance, Teixeira started working with credit repair in 1999, after having witnessed many individuals struggling with bad credit, poor spending habits and limited credit options. Recognizing the need for hand-to-hand credit when it comes to figuring out credit issues and planning for major purchases, such as homes and cars, he began Quality Credit Repair in the hopes of bringing assistance to those who were deeply in need of both education and help from the experts.

To learn more about how Quality Credit Repair, one of the best credit repair companies in the U.S., can assist in raising credit scores and erasing credit penalties, or for helpful advice on navigating the complicated credit world, visit http://www.qualitycreditrepair.com.

About Quality Credit Repair
Quality Credit Repair works to help clients better their credit score and ensure they receive the most accurate credit reports. Their dedicated and highly trained consultants have over 15 years of experience resolving credit related issues. They will review a client's credit report and highlight areas that are harming the scores. The consultant will also layout changes the individual can make to better their credit. The company helps build credit by recommending the opening of secured accounts with certain, trusted lenders. Their services are available to clients anywhere in the country.

For more information, please visit http://www.qualitycreditrepair.com.
Media Relations Contact