Carotenoid Market - PMR's Analysis of Global Key Trends, Drivers, and Restraints from Supply and Demand Perspectives.
Persistence Market Research Pvt. Ltd is released new forthcoming report on title "Carotenoid Market: Global Industry Analysis and Forecast to 2015 to 2021".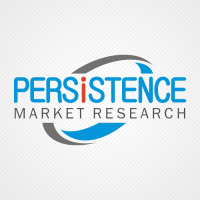 New York, NY -- (SBWire) -- 12/29/2015 --Carotenoids or colorful plant pigments are a major source of antioxidants which are further used in the prevention of cancer and heart diseases. Carotenoids can also be converted into vitamin A by the body and used to enhance its immune response to infections. The carotenoid market is expanding mainly due to increasing demand for food supplements, and food pigments and colors. The rising incidence of life-threatening diseases is also increasing the application of carotenoids in several food supplements.

Request Full Brochure of this report: http://www.persistencemarketresearch.com/samples/4369

The major carotenoid types include beta-carotene, astaxanthin, canthaxanthin, and annatto. Beta-carotene dominated the carotenoid market in 2013, followed by astaxanthin. Beta-carotene is used in various types of food and supplements to prevent or cure certain diseases and disorders such as heart diseases, cataracts, elderly muscular degeneration, Alzheimer's disease, depression, heartburn, epilepsy, infertility, and high blood pressure. There has been a significant increase in the number of synthetic and algae-derived beta-carotenes which has raised competition in the market and consequently, led to a reduction in the prices of beta-carotenes. Astaxanthin is used to add pigments to fish and shrimps. The market for astaxanthin products manufactured through fermentation process is being overtaken by those manufactured with algae.

Canthaxanthin is used to add a reddish tone to the egg yolks, fish, and shrimp. However, due to increasing competition among manufacturers, the canthaxanthin manufacturers have also started promoting their products to the food supplement industry in order to check their declining profitability. Annatto is a reddish condiment and food coloring extracted from the achiote tree which imparts yellow and orange coloring to foods; however, sometimes it is also used in order to add flavor and aroma. Annatto is prominently used in the manufacturing of British cheese, and industrial food coloring. Annatto is also widely used in the traditional cuisine of Latin America.

There are several other types of carotenoids such as lycopene and lutein. Lycopene is extracted from tomatoes and has antioxidant properties which help prevent prostate cancer. Lutein is extracted from plant and animal sources and finds its application in several sectors such as pharmaceutical, nutraceutical, food, pet food, and animal and fish feed.

Factors such as rising middle-class population and increasing demand for milk and meat products are leading to the growth of carotenoid end-user industries and consequently, expansion of the carotenoid market. Changing consumer preferences such as switching to the natural sources of nutrition have been emerging as a restraint for the carotenoid market. Increasing competition, which has been eroding the profit margins of manufacturers, has been another key concern for the global carotenoid market.

North America and Europe were the largest carotenoid markets in 2013, followed by Asia Pacific. However, the market share of Asia Pacific is expanding at a swift pace due to advancement in lifestyles and food culture. The major companies in the global carotenoid market include Allied Biotech Corporation, BASF SE, Carotech Berhad, Chr. Hansen A/S, Cyanotech Corporation, D.D. Williamson & Co., Inc, Dohler Group, DSM N.V., FMC Corporation, and Kemin Industries, Inc.

Request Full TOC: http://www.persistencemarketresearch.com/toc/4369

Key points covered in the report
1) Report segments the market on the basis of types, application, products, technology, etc (as applicable)
2) The report covers geographic segmentation
North America
Europe
Asia
RoW
3) The report provides the market size and forecast for the different segments and geographies for the period of 2010 to 2020
4) The report provides company profiles of some of the leading companies operating in the market
5) The report also provides porters five forces analysis of the market.-

About Persistence Market Research (PMR)
Persistence Market Research (PMR) is a full-service market intelligence firm specializing in syndicated research, custom research, and consulting services. PMR boasts market research expertise across the Healthcare, Chemicals and Materials, Technology and Media, Energy and Mining, Food and Beverages, Semiconductor and Electronics, Consumer Goods, and Shipping and Transportation industries. The company draws from its multi-disciplinary capabilities and high-pedigree team of analysts to share data that precisely corresponds to clients' business needs.

PMR stands committed to bringing more accuracy and speed to clients' business decisions. From ready-to-purchase market research reports to customized research solutions, PMR's engagement models are highly flexible without compromising on its deep-seated research values.
Media Relations Contact