Activated Carbon Market Global Industry Research Report, Analysis and Forecast by 2022
Market Research Store : Published latest report on "Global Activated Carbon Market Outlook (2015-2022)" into their database.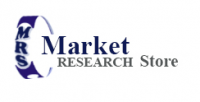 Deerfield Beach, FL -- (SBWire) -- 02/03/2016 --The Global Activated Carbon Market is valued at $2.14 billion in 2014 and is expected to grow at a CAGR of 12.8% to reach $5.59 billion by 2022. The factors that are driving the market are huge demand for mercury control applications and strict water regulations. Whereas factors such as increase in price levels due to scarce raw materials inhibiting growth of the market. The global activated carbon market was driven by huge demand from the U.S. and Asia Pacific.The powdered activated carbon market is the fastest growing segment globally.

Request For Sample Report Here:
http://www.marketresearchstore.com/report/global-activated-carbon-market-outlook-33395#requestSample

Activated Carbon Market is segmented by product, by application, by end-users and by geography. Depending on the various products, the market is categorized into Bead, Extruded, Granular, Impregnated, Pellet and Powdered. Based on application, the market is classified as Gas phase and Liquid phase. Based on End-users, the market is segregated into Automotive Industry, Food & Beverage Processing and Pharmaceutical & Medical. Based on geography, the market is segmented into North America, Europe, Asia-Pacific and Rest of the World. Significant mergers and acquisitions, collaborations, and joint ventures are the industry trends that are playing a major role for the market growth.

The key players in the Activated Carbon Market include Ada Carbon Solutions LLC, Arkema S.A., Calgon Carbon Corp., Haycarb PLC, Clarimex Group, EvoquaWater Technologies, MeadWestvaco Corp., Osaka Gas Chemical Co. Ltd., Universal Carbons and Siemens Water Technologies Corp.

Do Inquiry Before Purchasing Report Here:
http://www.marketresearchstore.com/report/global-activated-carbon-market-outlook-33395#reportPriceDetails

Visit Related Reports Here:

1.Global Baby Food Packaging Market Outlook (2014-2022)

The Global Baby Food Packaging market is valued at $829.7 billion in 2014 with CAGR of 4.12% and is expected to reach $1145.6 billion by 2022. Tendency in households and demand for food packaging are the key drivers for the growth of Baby Food Packaging Market. Measured growth of overall packaged food market is the key restraining factor for the growth of the market. The opportunity for growth lies in innovation of packaging and consumer awareness. Government policy is the opportunity that reside the market growth. The main concern in the market can be analysed from destructive effects.

2.Global Biogas Upgrading Market Outlook (2014-2022)

The Global Biogas Upgrading market is estimated to be $0.26 billion in 2014 and is expected to reach $1.97 billion by 2022 growing at a CAGR of 28.65% from 2014-2022. Some of the key drivers of the market include strict Government regulations, greenhouse gas emissions reductions, volatile fertilizer price, demand for renewable energy and transportation fuel. The biogas market is estimated to drive the market over next decade due to significant growth in residential and industrial applications.
Media Relations Contact