Cornerstone Direct Wholesale Taking New Clients in Need of Dental Lab Outsourcing Services for February and March 2016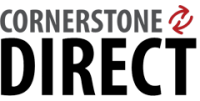 Huntingdon Valley, PA -- (SBWire) -- 02/08/2016 --Smaller dental labs that are trying to find an outsourcing service that provides reliable services, fast turnaround times, and much more, should look no further than Cornerstone Direct Wholesale. In fact, the company is eager to announce that they are taking new clients in need of dental lab outsourcing services for February and March 2016. Individuals who are interested in learning more about their services can dial 800-363-898, or visit them on the web at http://www.cornerstonedir.com/.

Cornerstone Direct Wholesale sets itself apart from other dental labs due to the fact that they strive to provide products to their clients that are made to be of a consistent quality, and that are always affordable. What's more, those who choose them will find that the company focuses on providing products that are delivered on time and without any errors. Inevitably, smaller dental labs that choose their outsourcing services will be pleased to know that they are engaging with a company that will help them to continue to provide superior products and services.

One of the numerous reasons that the company can create their products fast is because they have a solid relationship with their dental lab in China. Additionally, one of their CDTs, Bill Link, is there to oversee all of the work being done at their overseas facilities. Link is easily available, and can even speak with the company's clients via phone, email, or Skype to make any changes or modifications to the products before they are shipped out to the client.

Those who choose to partner with the company can opt to communicate with their overseas CDT directly, or they can have one of Cornerstone's professionals handle the communication. Individuals who would like to communicate with their CDT must be FDA registered. To learn more about Cornerstone Direct Wholesale and the outsourcing services that they provide, please visit their website.

About Cornerstone Direct Wholesale
Cornerstone Direct Wholesale offers outsourced dental restorations for the overbooked dental lab. In today's busy world many labs can't handle all the work coming in, but still want to expand and not lose business. That's why Cornerstone Direct Wholesale takes on restorations of all kinds to ease the workload of dental labs everywhere.

For more information, visit http://www.cornerstonedir.com.
Media Relations Contact