D. Robbins & Co. Announces New Selection of Magic Supplies for 2016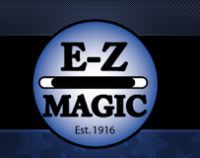 Cranbury, NJ -- (SBWire) -- 02/10/2016 --D. Robbins & Co. has been providing cheap wholesale magic tricks for kids since 1916. Ever since, the company has kept a watchful eye on the most current trends in magic and comedy in order to keep providing customers with professional wholesale magic supplies that speak to their customers, whether they are experts or amateur illusionists. Recently, D. Robbins & Co. announced their latest stock refresh to start the New Year. Magic shop suppliers are advised to act now and place their orders to stay on top of current magic trick trends and keep their customers satisfied.

D. Robbins & Co. has stocked its warehouse with high-quality magic tricks and comedic illusions from some of the world's most trusted suppliers. The company is proud to include four tricks by legendary brand Tenyo, including the Magic Plunger, Ghost Camera, Mystery Doghouse and Future Puzzle. Each illusion is easy to learn for both novice magicians and long-timers who are well-versed in traditional illusions. Despite being simple to use, each trick will astound and surprise audiences of any size.

D. Robbins & Co. also stocks a variety of card magic supplies. Card magic makes up much of the popular magic trick canon due to the portability and simplicity of the supplies needed. D. Robbins & Co. has everything a magician needs to pull off the perfect card trick, whether at a dinner party or on a stage. Their new card magic supplies include Mega Jumbo Playing Cards, the Nudist Deck, Unbelievable Deck and Division Deck.

To see the full range of new tricks from D. Robbins & CO, visit http://www.ezmagicrobbins.com.

About D. Robbins & Co.
D. Robbins & Co. is a wholesale distributor of supplies for beginner to advanced magicians. Founded in 1916, in the Chelsea neighborhood of New York City, the company moved to Cranbury, NJ, in 2004 and has served magic shops throughout the nation and the world for almost 100 years. D. Robbins & Co. is constantly updating and improving their inventory to maintain excellence for their valued clients.

For more information, visit http://www.ezmagicrobbins.com.
Media Relations Contact