Village Catering Announces Airline Catering Services Are Available for Spring 2016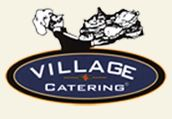 Philadelphia, PA -- (SBWire) -- 02/23/2016 --Even though Village Catering's headquarters are in Philadelphia, PA, this renowned catering company can offer their services to individuals or organizations that desire to have their flights catered. In fact, Village Catering is pleased to announce that they are now taking clients who are in need of airline catering services for spring 2016. The company provides their catering services to airports located in the Greater Philadelphia area. For a full list of the airports that they provide their services to, those interested can check out the Airline Catering page of their user-friendly site.

The company's airline catering services will prove ideal for those who are about to have a long flight. What's more, one big benefit of choosing Village Catering for their airline catering services is that they offer customizable menus. Therefore, instead of being restricted to the food the airline offers, individuals or organizations that choose the company will be able to customize everything from the appetizers to the entrees. Lastly, Village Catering also provides plenty of cold sandwich trays and desserts that are made fresh each day.

Village Catering offers their catering services to both international and national flights. Potential clients can also rest assured that no matter where the flight is going, or the type of food that they order, they can expect superior services. Those who are interested in their services can give the company a call at 215-437-3337, or email them at orders@villagecatering.com. To learn more about the company and view their menus, please visit them on the web at http://www.villagecatering.com/.

About Village Catering
As a full-service catering business, Village Catering provides their guests and parties with affordable, customized options. Their thorough attention to detail includes upscale dining menus and every decoration that a party is interested in. This includes quality paper products, china, linens, tables, chairs, tents and complete event planning from a catering specialist. Village Catering sets the standards high and believes in custom-tailoring the menu to satisfy clients and their guests to make their occasion the best it can be.

To learn more, visit http://www.villagecatering.com/.
Media Relations Contact