Global Cancer Supportive Care Products Market Receives Boost from Continually Advancing Cancer Treatment Therapies by PMR
The primary growth driver for the cancer supportive care products market are the rising incidences of various forms of cancers worldwide. According to Globocan 2012, there were 14.1 Mn cancer cases estimated worldwide in 2012.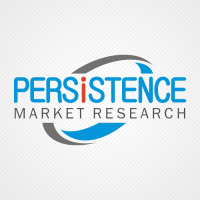 New York, NY -- (SBWire) -- 02/24/2016 --Persistence Market Research (PMR)'s new research report, titled "Global Market Study on Cancer Supportive Care Products: High Consumption of Erythropoietin Stimulating Agents to Drive the Market in Forecast Period", examines the proceedings of the global cancer supportive care products market for the 2015-2021 period. The objective of the report is to present updates and information for market players to leverage opportunities in the global cancer supportive care products market. The report states that the global cancer supportive care products market will expand at a CAGR of 4.30% from 2015 to 2021 to be valued at US$31.7 bn by 2021. The market had a valuation of US$24.6 bn in 2015.

The increasing incidence of cancer across the world is the major factor driving demand for cancer supportive care products. According to the statistics of Globocan, a subsidiary agency of the WHO for cancer research, 14.1 mn cancer cases were registered in 2012 across the world.

Cancer supportive care products include pacifiers, which can be pain-subsiding equipment or drugs, mainly used to treat the adverse side effects of cancer therapy. These products are also utilized to subside and for healing purposes of cancer drugs, chemotherapy-induced nausea, chemotherapy-induced neutropenia, hair loss, chemotherapy-induced anemia, etc.

In the last few decades, advancement in cancer treatment has been notable. In the last two years itself, 21 new molecular variants have been launched, thereby increasing the avenues of cancer treatment research. This would need combination therapies and supportive healing for the primary treatment to bestow desired results.

With anti-cancer drugs such as anti-emetics, opioid analgesics, nonsteroidal anti-inflammatory drugs, etc. proving to be more effective, cancer supportive care products are required to counter the unpleasant effects of these medications. Additionally, these drugs help reduce the side effects of cancer treatment on a patient, because of which the adoption rate of these products is on the rise.

To cater to this rising demand, manufacturers of these products are focused on the innovation and development of new drugs for gains in this market. In this regard, manufacturers have launched new drugs to expand the therapeutic approach of cancer, which includes preventive vaccines and oral medications.

Interested in report: Please follow the below the links to meet your requirements; Request for the Report Sample: http://www.persistencemarketresearch.com/samples/5336

The rise in healthcare expenditure across the globe from healthcare agencies as well as patients has supported the growth of the global cancer supportive care products market. In the U.S., healthcare expenditure will rise at an annual rate of 5.8% during the forecast period and is expected to account for 19.9% of the national GDP by 2022. This is attributed to the large number of state-led initiatives to improve accessibility and adherence to cancer treatment along with mega- marketing campaigns that target the consumer directly for the utilization and adherence to cancer treatment. These initiatives have boosted overall spending on cancer treatment and its associated healing therapies substantially in the country.

View TOC (table of content), Figures and Tables of the Report: http://www.persistencemarketresearch.com/toc/5336

The key market players operating in the global cancer supportive care products are Amgen Inc., Novartis Ag, Fagron Group BV, Hoffmann LA-Roche Ltd, Acacia Pharma Ltd., Johnson & Johnson, Baxter International Inc., Teva Pharmaceuticals Industries Ltd., APR Applied Pharma Science Research S.A., and Kyowa Hakko Kirin Co Ltd.

For more Info: http://www.persistencemarketresearch.com/contact-us.asp

About Persistence Market Research (PMR)
Persistence Market Research (PMR) is a full-service market intelligence firm specializing in syndicated research, custom research, and consulting services. PMR boasts market research expertise across the Healthcare, Chemicals and Materials, Technology and Media, Energy and Mining, Food and Beverages, Semiconductor and Electronics, Consumer Goods, and Shipping and Transportation industries. The company draws from its multi-disciplinary capabilities and high-pedigree team of analysts to share data that precisely corresponds to clients' business needs.

PMR stands committed to bringing more accuracy and speed to clients' business decisions. From ready-to-purchase market research reports to customized research solutions, PMR's engagement models are highly flexible without compromising on its deep-seated research values.
Media Relations Contact