Gas Masks Market(2014 - 2020): Industry Dynamics, Segmentation, Historical, Current and Projected Industry Trends, Competitive Landscape
Persistence Market Research Pvt. Ltd is released new forthcoming report on title "Gas Masks Market: Global Industry Analysis and Forecast to 2020".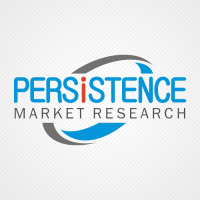 New York, NY -- (SBWire) -- 02/26/2016 --Gas mask popularly known as respiratory protection agent is a mask used to protect the person wearing it from inhaling airborne pollutants and toxic gases from external environment or the place where the person is working. Gas mask forms a sealed cover over the nose and mouth from where most of the inhalation takes place. Gas mask can also cover eyes and other valuable soft tissues of the face and protect the person from inhaling harmful gases from the environment.

Global gas market is bifurcated into six major product category dust Masks, air purifying respirators (APRs), powered air purifying respirators (PAPRs), airline supplied respirators, self contained breathing apparatus (SCBAs) and emergency escape hoods. Dust Masks and air purifying respirators hold the largest market share under product category. Industrial sector is the largest consumer of gas masks. Workers ware the masks to protect them against inhaling hazardous gases, vapors, particulates, chemical agents, biological contaminants, radiological particles or other hazards. Other major end-users are mining, healthcare, fire services and the military.

North America has the largest market share for global gas masks products, followed by Europe and Asia-Pacific. North America and Europe accounts for more than two-fifth of the global gas masks market. Asia-Pacific region is expected to witness higher growth compared to other region. Increasing number of manufacturing facilities and infrastructure development in the emerging countries such as China, India and European nations is expected to boost the global gas masks market. For infrastructure development, the U.K government's public sector investment is expected to rise by USD 4.9 billion in 2012-13 to about USD 77.7 billion in 2013-14. It is further expected to increase to about USD 83.0 billion in 2014-15.

Interested in report: Please follow the below the links to meet your requirements; Request for the Report Brochure: http://www.persistencemarketresearch.com/samples/3205

Rapid industrialization with increasing number of manufacturing facilities is driving the global gas masks market. Additionally, improvement in the infrastructure facilities in the developing nations such as India, China is expected to drive the global market. Increasing investment in construction of roads, residential buildings, healthcare centers and educational institution is further expected to increase demand of gas masks.

Request TOC (table of content), Figures and Tables of the Report: http://www.persistencemarketresearch.com/toc/3205

Global gas masks market is dominated by multinational companies. However, there are some small manufacturers of gas masks operation in the market, but at regional level. Some of the major companies operating in the global gas masks market are 3M Company, Ansell Healthcare Products LLC, Honeywell, Gateway Safety Inc, Bekina NV, Alpha Pro Tech Ltd, Moldex-Metric Inc and Wells Lamont Industry Group.

For more Info: http://www.persistencemarketresearch.com/contact-us.asp

Key points covered in the report
1) Report segments the market on the basis of types, application, products, technology, etc (as applicable)
2) The report covers geographic segmentation
North America
Europe
Asia
RoW
3) The report provides the market size and forecast for the different segments and geographies for the period of 2010 to 2020
4) The report provides company profiles of some of the leading companies operating in the market
5) The report also provides porters five forces analysis of the market.-

About Persistence Market Research (PMR)
Persistence Market Research (PMR) is a full-service market intelligence firm specializing in syndicated research, custom research, and consulting services. PMR boasts market research expertise across the Healthcare, Chemicals and Materials, Technology and Media, Energy and Mining, Food and Beverages, Semiconductor and Electronics, Consumer Goods, and Shipping and Transportation industries. The company draws from its multi-disciplinary capabilities and high-pedigree team of analysts to share data that precisely corresponds to clients' business needs.

PMR stands committed to bringing more accuracy and speed to clients' business decisions. From ready-to-purchase market research reports to customized research solutions, PMR's engagement models are highly flexible without compromising on its deep-seated research values.
Media Relations Contact