FMI: Cancer Diagnostics Market Revenue, Opportunity, Forecast and Value Chain 2015-2025
Future Market Insights has announced the addition of the "Cancer Diagnostics Market: Global Industry Analysis and Opportunity Assessment 2015 - 2025" report to their offering.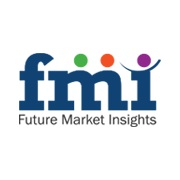 Valley Cottage, NY -- (SBWire) -- 04/21/2016 --Cancer is characterized by the growth of abnormal cells that divide uncontrollably and have the ability to infiltrate and destroy normal body tissue. Cancer is triggered by both external factors such as tobacco, chemicals, alcohol, infectious organisms, sun exposure and internal factors such as hormones, inherited gene mutations, immune conditions and abrupt mutations. Cancer can start almost anywhere in the human body and has the ability to spread all over the body. Cancers are majorly solid tumors (tissue masses) and blood cancers (leukemia). There are more than 100 types of cancers such as lung cancer, colorectal, breast, blood cancers, etc. Cancer is the second-leading cause of death in the United States. But survival rates have improved for many types of cancer due to continuous development of screening and treatment procedures. The most common cancer diagnostic methods are biopsy, sentinel node biopsy, endoscopy, blood tests, bone marrow aspiration, Pap test, sputum and bronchial washing analysis, imaging studies, genetic analysis, etc. The diagnosis of cancer involves collection of patient samples such as a cell or tissue or cells' proteins, DNA, and RNA followed by detection of specific cancer.

Cancer Diagnostics Market: Drivers and Restraints

Cancer diagnostics market is witnessing high growth due to increasing prevalence and incidences of several types of cancers. Major drivers for the global cancer diagnostic market are technologically advanced and increasing point-of-care diagnostics, cost-effective treatment modalities, and personalized medicine. Additionally, increasing persistence to provide best-in-class healthcare services with high accuracy and efficiency towards patient is expected to fuel the global cancer diagnostics market across the globe. However, lack of adequate reimbursement policies for novel technologies and stringent regulatory procedures particularly for United States are the major factors that can hamper the global cancer diagnostics growth over the forecast period.

Request Free Report Sample@ http://www.futuremarketinsights.com/reports/sample/rep-gb-1090

Cancer Diagnostics Market: Segmentation

The global cancer diagnostics market has been classified on the basis of product, application, end use and geography.

Based on product type, the global cancer diagnostics market is segmented into the following:

Platform-based
Next-generation Sequencing
Microarrays
PCR
Flow Cytometry
In situ Hybridization
Immunohistochemistry
Others
Instrument-based
Imaging Instruments
MRI Scan
CT Scan
PET Scan
Ultrasound
Mammography
Biopsy
Bone marrow biopsy
Needle biopsy
Endoscopic biopsy
Endoscopy
Bronchoscopy
Colonoscopy
Sigmoidoscopy
Colposcopy
Tumor Biomarkers
PSA (Prostate-Specific Antigen)
CTC (Circulating Tumor Cells)
AFP (Alpha-Fetoprotein)
BRCA (Breast Cancer Susceptibility Gene 1)
KRAS (Kirsten rat sarcoma viral oncogene homolog)
EGFR (Epidermal Growth Factor Receptor)
HER2 ( Human Epidermal Growth Factor Receptor 2)
CEA (Carcino Embryonic Antigen)
ALK (Anaplastic Lymphoma Receptor Tyrosine Kinase)
CA 19-9 (Cancer Antigen 19-9)
CA 125 (Cancer Antigen 125)

Based on application type, the global cancer diagnostics market is segmented into the following:

Liver Cancer
Blood Cancer
Colorectal Cancer
Kidney Cancer
Breast Cancer
Ovarian Cancer
Lung Cancer
Prostate Cancer
Pancreatic Cancer
Other Cancers

Based on end use type, the global cancer diagnostics market is segmented into the following:

Hospitals
Diagnostic centers
Clinics
Home care

Cancer Diagnostics Market: Overview

North America was the key region in global cancer diagnostics market in terms of revenue in 2014, followed by Europe. The first FDA-cleared assay for breast cancer diagnosis was In Vitro Diagnostic Multivariate Index Assays (IVDMIA). The "MammaPrint" and "BluePrint" assays for breast cancer diagnosis and a microarray-based gene expression assay "ColoPrint" for predicting the recurrence of stage II and III colon cancer, has recognized the potential of cancer/tumor profiling in diagnostics and prognosis. This scenario is anticipated to revolutionize the cancer diagnostics companies and boost growth in global cancer diagnostics market in the coming five to 10 years. By product type, genomic biomarkers are dominating as compared to other product types in global cancer diagnostics market. For instance, GUARDANT360 blood test, next generation sequencing test 'Cologuard', Cobas HPV Test, and myRisk Hereditary Cancer multigene molecular diagnostic test are few examples of genomic biomarkers. By end use, hospitals and diagnostic centres segments held 50% share in the global cancer diagnostic market and the trend is forecast to continue through 2025. The altering regulatory consequences among the high growth countries of Asia Pacific is attracting the leading companies in the global cancer diagnostics market.

Download TOC@ http://www.futuremarketinsights.com/toc/rep-gb-1090

Cancer Diagnostics Market: Key Players

Key players of cancer diagnostics market are M Genomics Ltd., Abbott Laboratories, Agena Bioscience Inc., Alere Inc., Astra Biotech GmbH, bioMérieux SA, BioMosaics, Biotype Diagnostic GmbH, Cancer Genetics, Inc., CDx Diagnostics, Celerus Diagnostics, Inc., Cube Dx GmbH, Dako A/S (an gilent company), EntroGen, Inc., Epigenomics AG, Exact Sciences Corporation, GE Healthcare, Genalyte, Inc., GeneCentric Diagnostics, Inc., GeneDx,., Genomic Vision, Genoptix (a Novartis company), Hologic, Inc., Illumina, Inc., Inform Genomics, Inc., Mayo Medical Laboratories and Mayo Clinic, MBL International Corporation, NanoIVD, Inc., NanoString Technologies, Inc., NewGene Ltd., OncoPlex Diagnostics (OncoPlexDx), Oncospire Genomics, Oxford Cancer Biomarkers Ltd., Oxford Gene Technology, PrognosDx Health, Inc., Provista Diagnostics, Inc., QuantuMDx Group, Quest Diagnostics, Rheonix, Inc., Rosetta Genomics Ltd., Siemens Healthcare Diagnostics, Thermo Fisher Scientific, Inc., Transgenomic, Inc., TrimGen Corporation, TrovaGene, Inc., Ventana Medical Systems, Inc. Getting regulatory approvals for in vitro cancer diagnostics in Europe is easy as compared to United States. So preferably most of the cancer diagnostic companies are launching their new innovative products in Europe and consequently applying for FDA in the United States.
Media Relations Contact