JLC International Introduces the Ultrasonic Flow Meter for Process and Control by Titan Enterprises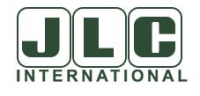 New Britain, PA -- (SBWire) -- 04/21/2016 --A recent announcement made by Titan Enterprises, the elite measurement instrument manufacturer based in the United Kingdom, revealed the release of a new version of the Ultrasonic Inline Liquid Flow Meter Series 700 that is designed for industrial applications where measurement is required in tough environmental conditions. The new device is called the Ultrasonic Inline Liquid Flow Meter Series 70P, or the Industrial Atrato, for short. Engineers across the U.S. will be able to obtain the newest addition to the Atrato range of inline flow meters from the dynamic master supplier, JLC International. The distributor is pleased to introduce the Industrial Atrato, which is packaged to address the obstacles of the control and process environment.

The Industrial Atrato is a compact flow meter that contains all the same technological benefits of the Atrato ultrasonic technology but with an updated durable construction made of stainless steel and ABS. It is designed to provide fast response time, be installed anywhere, have high linearity, have high sensitivity, no moving parts, and wide flow range linearity - all in an IP65 (NEMA 4X) enclosure. The highly reliable flow meter is a cost-effective device for engineers in comparison to current flow measurement technologies for rough applications in the market.

Features of the Industrial Atrato include an IP65 sealed enclosure, two frequency outputs of PNP and NPN, two multicolor LED light indicators (for pulse outputs, power malfunctions, and signal strength), and standard M12 four pin sensor connector for electrical connections. The flow meter, which is rated for use up to 20 bar (290 psi) and 65°C (149°F), is available in 4 flow ranges operating from 2 milliliters per min to 15 liters per minute. The accuracy of the device is ±1% of reading, and each instrument is calibrated with a pre-set "K" factor.

JLC International's availability of the new Industrial Atrato demonstrates how the company strives to provide engineers with the latest breakthrough devices available on the market, as well as measurement instruments of the highest quality.

For more details about the Ultrasonic Inline Liquid Flow Meter Series 70P, contact JLC International by dialing 1-888-358-2518. In addition, the distributor also supplies high temperature humidity sensor devices and a variety of other instruments, including the Shaw dew point sensor.

About JLC International
JLC International is a company that supplies and distributes measurement instruments. The business was established back in the mid-1990s by two individuals who have vast experience in the engineering and sales of measurement tools. They provide their products to industrial markets that use the devices to measure various liquids and gasses. Their products are European imports that are manufactured with quality materials, making them durable and long lasting.

For more information on JLC International, please visit http://jlcinternational.com.
Media Relations Contact