Aortic Stents Grafts Market Analysis, Segments, Growth and Value Chain 2015-2025
Future Market Insights has announced the addition of the "Aortic Stents Grafts Market: Global Industry Analysis and Opportunity Assessment 2015-2025" report to their offering.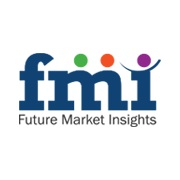 Valley Cottage, NY -- (SBWire) -- 04/29/2016 --An Aortic Stent Graft is a devices which is used to support a weak spot in an artery known as aneurysm. A stent graft is a fabricated tube composed of a metal mesh. The graft is used to seal the artery above and below the aneurysm. Over the time, high blood pressure can happen to damage the weak area, causing it to bulge and eventually rapture.

Abdominal Aortic Aneurysms (AAAs) and Thoracic Aortic Aneurysm (TAA) are the major indications for the Aortic Stent Graft implantation. Abdominal aortic aneurysms are more common in men and among

population aged 65 years and above. The prevalence of AAA is six times greater in men than in women. As per various screening studies on the older population, the prevalence of AAA was 1.3% in women compared with 7.6% in men.

Aortic Stents Grafts Market: Drivers and Restraints

With the aging population, there is a rising prevalence in Abdominal Aortic Aneurysms. The patients with these indication are at high risk of Aortic raptures with age. Grafts manufacturers are continuously focusing on the technologies. Since, Endovascular grafting is a minimally invasive procedure. Hence, more patients desires to opt for minimally invasive technique over open surgery. There is much scope of product development in the forecast years with proper access to clinical trials data.

Development in imaging techniques, there is significant improvement in accuracy and safety in graft implantations resulting in increase in the number of endovascular grafting procedures.

However, high cost of these grafts and procedures cost act as a major barrier for this market.

Request Free Report Sample@ http://www.futuremarketinsights.com/reports/sample/rep-gb-865

Aortic Stents Grafts Market: Segmentation

Global vascular market is further segmented into following types:

Abdominal Aortic Stent Grafts
Thoracic Aortic Stent Grafts
Aortic Stents GraftsMarket: Overview

With rapid technological advancement and wide acceptance of grafting procedures among patients with AAA, the global Aortic stent grafts market is expected to witness a healthy growth of 5-7% in the forecast period (2015-2025).

Aortic Stents Grafts Market: Region- wise Outlook

Depending on geographic regions, global aortic stents grafts market is segmented into seven key regions: North America, South America, Eastern Europe, Western Europe, Asia Pacific excluding Japan, Japan and Middle East & Africa.

North America dominates the global Aortic Stents Grafts market due to the significant spending power of large segments of the population and technological advancement. With the increase in procedure volumes and Europe's healthy reimbursement system, this market is expected to experience a rapid growth. Asia-Pacific is the fastest emerging market for global aortic stents grafts because the cost of surgery is reasonable as compared to other regions.

Visit For TOC@ http://www.futuremarketinsights.com/toc/rep-gb-865

Aortic Stents Grafts Market: Key Players

Some of the key market players in global Aortic Stents Grafts market are, Cook Medical Corporation, W.L. Gore & Associates, Medtronic Inc, Terumo Corporation, MicroPort Scientific Corporation and Endologix.
Media Relations Contact