Research Report Covers the Infant Formula Market Size, Forecasts and Growth, 2015-2025
Future Market Insights has announced the addition of the "Infant Formula Market: Global Industry Analysis and Opportunity Assessment 2015-2025" report to their offering.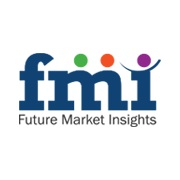 Valley Cottage, NY -- (SBWire) -- 05/02/2016 --Infant formulas are food products which are designed to deliver the nutritional needs to infants who are under one year old. Infant formula includes concentrated liquids, powders and ready-to-use forms. Various types of infant formulas are available for infants younger than 12 months old who do not drinking breast milk. Infant formulas vary in calorie count, taste, nutrients, ability to be digested and cost. The advantages of infant formula includes, commercially ready infant formulas can be more nutritious and more convenient alternative to breastfeeding since they even contain iron which lacks in breast milk. However, the disadvantages of infant formula are primarily their high cost and lack of maternal infection-fighting antibodies which are present in breast milk.

Infant Formula Market: Drivers and Restraints

Increasing number of malnutrition babies, growth in urbanization, increasing globalization are some of the major driver of the global infant formula market. However, rising competition in the market coupled with adverse effect of increase in commodity price and regulatory issues are factors hindering the market growth. Growing demand for organic baby food is the major trend in the global infant formula market.

Request Free Report Sample@ http://www.futuremarketinsights.com/reports/sample/rep-gb-838

Infant Formula Market: Segmentation

The global infant formula is segmented on the basis of type, form and region. On the basis of type the global infant formula market is segmented into cow's milk formula, soy-based formula, lactose free formula and protein hydrolysate formula. Further, on the basis of form the infant formula market is segmented into powdered formula, concentrated liquid formula and ready-to-use formula. Lastly, on the basis of region the market is segmented into North America, Latin America, Western Europe, Eastern Europe, Asia-Pacific, Japan and Middle East and Africa.

Infant Formula Market: Regional Overview

Globally, North America is the largest market for infant formula followed by Europe in terms of growth rate. However, with rapidly growing population and rising disposable income Asia-Pacific is in the verge of becoming major market for infant formula. China and India are expected to register significant growth rate over the forecast period and anticipated to surpass North America in terms of growth rate. Demand for infant milk powder is particularly very strong in China, as well as in few other countries in Asia Pacific region and is expected to continue to draw the attention of milk producers across the globe. Also, increasing participation of women in the workplace and faster paced lifestyles is expected to accelerated the adoption of infant formula in markets such as Brazil, India and the Middle East and Africa.

Request For TOC@ http://www.futuremarketinsights.com/toc/rep-gb-838

Infant Formula Market: Key Players

The global players who rules this category are Abbott Laboratories, Danone, Nestle, FrieslandChampina, Meiji Dairies Corp, Mead Johnson to name a few. The major players in this division are more focused on acquisitions and collaboration with other players in same category in order to mark their presence globally and expand their product portfolio. The infant formula divisions of specialist baby food manufacturers and pharmaceutical companies have been the most striking acquisition targets for Nestlé. For instance, Nestlé acquired Pfizer's Nutrition brands in 2012 to enhance its infant nutrition division in emerging markets. Danone is expanding its operation in Asia-Pacific, Africa and Latin America with the help of acquisitions of baby food companies in the region.
Media Relations Contact