FMI: Diethanolamine Market Forecast by End-Use Industry 2015-2025
Future Market Insights has announced the addition of the "Diethanolamine Market: Global Industry Analysis and Opportunity Assessment 2015 - 2025" report to their offering.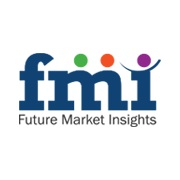 Valley Cottage, NY -- (SBWire) -- 05/06/2016 --Diethanolamine, also known as DEA or DEOA, is a white solid organic compound at room temperature. The compound is obtained when ammonia and ethylene oxide undergo chemical reaction. Apart from diethanolamine, this reaction also results in the production of monoethanolamine and triethanolamine. Diethanolamine is a part of two chemical groups namely alcohol and amine. This results in a unique property of the compound to react with both groups. In alcohol form diethanolamine is hygroscopic in nature and can react to form esters. In the form of amine the compound is slightly more alkaline and upon reaction with acids forms soap and salt. This unique characteristic of diethanolamine results in most of its applications. In industrial applications the compound is used in its pure form or as aqueous solutions of different concentration of diethanolamine.

The main application of diethanolamine is in the manufacturing of agrochemicals especially herbicides. Glyphosate is one of the most common herbicides used across the world to kill weeds and grasses competing with the commercial crops. The huge demand for glyphosate from the agriculture industry is the primary driver for diethanolamine, which is the main feed stock for the production of glyphosate. Aqueous solution of diethanolamine is also extensively used as a gas scrubbing agent. It is used for the treatment of refinery gas, natural gas and liquid streams. Carbon di oxide and hydrogen sulfide are the two contaminants removed by the application of diethanolamine in refinery and natural gas. This application accounts for a good part of global volume demand for diethanolamine. Apart from these two applications the compound is used in manufacturing of personal care products, textiles, and metal works. Diethanolamine is used to manufacture several fatty acid amides which are used in various personal care products. It is also used in the textile industry as scoring agent for silk and wool owing to the low alkalinity of the chemical. It is used in vat printing pastes due to its low hygroscopicity. Textile lubricants are often made of diethanolamine salts as it improves corrosion resistance and provides it with anti static properties. Diethanolamine is used as intermediates for the production of water soluble lubricants, corrosion inhibitors, biocides and emulsifiers. It provides the required alkalinity to the water soluble grinding fluids to protect against metal rusting. Iron does not oxidize in alkaline conditions and it prohibits rusting. Diethanolamine is also used as a catalyst to provide stability in the manufacturing process of flexible as well as rigid polyurethane foams.

Request Free Report Sample@ http://www.futuremarketinsights.com/reports/sample/rep-gb-327

Although the diethanolamine market is growing at a commendable rate, there exist some restraints to this market. The compounds application in herbicide manufacturing has a threat from increasing weed resistance for glyphosate. Due to its tremendous use in the agricultural sector, the weeds and grasses have displayed signs of chemical resistance, which is a concern for the markets future growth. Moreover diethanolamine is a regulated chemical and occupational exposure to it should be limited. Exposure to the chemical causes respiratory tract irritation, skin irritation and might even impair eyesight upon contact with eyes.

North America is the leading consumer of diethanolamine, closely followed by Asia Pacific region. China is the largest manufacturer as well as consumer of the compound in Asia Pacific. The market growth rate is the highest in Asia Pacific region.

Download TOC@ http://www.futuremarketinsights.com/toc/rep-gb-327

Some of the main players operating in this market are Dow Chemical Company, BASF SE, Helm AG, Huntsman Corporation, and Jinan Haohua Industry Co., Ltd. among many others.
Media Relations Contact