The Bridge Between Suicide and Life: Author Kevin Briggs Appears on "The Journey - Stories of Crisis and Hope" May 19th
Author and National Speaker Kevin Briggs joins Jessica Pirro on "The Journey- Stories of Crisis and Hope" May 19 at 12p EST (9a PST). Kevin has over 23 years experience patrolling the Golden Gate Bridge. With that experience came his need to intervene with many people that came to the bridge to end their lives. Kevin will discuss his work in helping hundreds of people to change their path in the decision to end their lives and find hope in living. He became known as the "Guardian of the Golden Gate Bridge".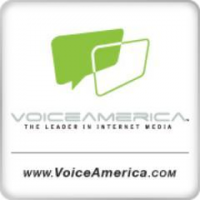 Phoenix, AZ -- (SBWire) -- 05/18/2016 --Suicides have risen to an all time high; a surge we haven't seen in 30 years. When an individual makes a plan to end their life a known location has become the Golden Gate Bridge. Kevin Briggs, a retired California Patrol Officer has encounter many individuals during his time patrolling the Golden Gate Bridge and worked to help find hope in that moment of despair. Through his compassion, gentle voice, eye contact, and his innate ability of "listening to understand", Kevin encouraged more than 200 individuals over his career to either not go over the bridge's rail or come back to solid ground and start a new chapter in their life. In his retirement, he is mapping a movement as he speaks publicly about his suicide prevention and crisis encounters with people on the bridge.

About Kevin Briggs
Kevin has dedicated his life to promoting mental health awareness across the globe through Pivotal Points, an organization he founded to promote Crisis Management, Suicide Prevention, and Leadership Skills. Tune in on Thursday May 19th at 12pm EST (9a PST) to "The Journey- Stories of Crisis and Hope" to hear from Kevin on his experiences first hand, his own struggles with depression and the role we all play in helping those in crisis.
Media Relations Contact