Village Catering Now Taking Clients in Need of Airline Catering Services for Summer 2016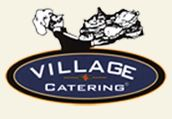 Philadelphia, PA -- (SBWire) -- 07/11/2016 --Philadelphia, PA-based catering company, Village Catering, is now taking clients in need of airline catering services throughout the rest of the 2016 summer season. The company has been in business for decades and has experience catering flights at the Philadelphia International Airport, Lehigh Valley International Airport, Atlantic City International Airport, Trenton-Mercer Airport in NJ, and many others. To learn more about Village Catering's airline catering services and the airports that they can work with, please visit the Airline Catering page of their site, or dial 215-437-3337.

Individuals or organizations that opt to have Village Catering provide the food for their flights this summer will be pleased to know that they have several menu options available. In fact, the company offers salads, trays, desserts, vegetables, entrees, and even a breakfast menu for those early morning flights. Some of their appetizers consist of spicy, mild, or hot Buffalo wings, fajitas, and chicken fingers. Salads include a grilled chicken, Caesar, pasta, and potato salad. Lastly, some of the desserts that they provide include fresh fruit bowls, deluxe sweet trays with rocky road squares and key lime tarts, as well as a cookie and brownie tray.

Aside from taking clients in need of airline catering services, Village Catering would also like to remind everyone that they are always taking clients in need of their services for any other type of event. They can cater sports galas, weddings, holiday parties, fundraisers, and much more. To learn more about the company and all that they can do, please visit their website, http://www.villagecatering.com.

About Village Catering
As a full-service catering business, Village Catering provides their guests and parties with affordable, customized options. Their thorough attention to detail includes upscale dining menus and every decoration that a party is interested in. This includes quality paper products, china, linens, tables, chairs, tents and complete event planning from a catering specialist. Village Catering sets the standards high and believes in custom-tailoring the menu to satisfy clients and their guests to make their occasion the best it can be.

To learn more, visit http://www.villagecatering.com/.
Media Relations Contact