Glycine Market: Facts, Figures and Analytical Insights 2015 to 2021
Glycine is an organic compound and is known as the smallest of the 20 amino acids which are found in proteins. Glycine is industrially manufactured by the treatment of chloroacetic acid with ammonia.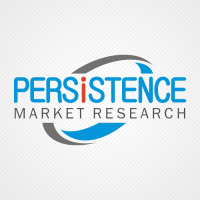 New York, NY -- (SBWire) -- 08/12/2016 --Glycine is an organic compound and is known as the smallest of the 20 amino acids which are found in proteins. Glycine is industrially manufactured by the treatment of chloroacetic acid with ammonia. In developed economies such as the U.S., glycine is distributed primarily in two grades:technical and United States Pharmacopeia (USP), which is manufactured in major quantities for diversifying applications and also account for more than 80% of the U.S. market. Glycine is used in a wide range of applications such as personal care applications, pharmaceuticals, human and animal foods, chemical feedstock and research and development. Glycine is primarily manufactured in the U.S. by GEO Specialty Chemicals, Inc. and by Showa Denko KK in Japan. Both the manufacturers produce glycine through strecker amino acid synthesis. Other prominent manufacturers of glycine include Chattern Chemicals, Inc. which serves as a subsidiary to Sun Pharmaceutical, based in Mumbai, India. GEO Specialty Chemicals, Inc. bought the naphthalene sulfonate and glycine manufacturing facilities of Hampshite Chemical Corporation, which is a subsidiary of The Dow Chemical Company.

Use For to: Download TOC (desk of content material), Figures and Tables of the report: http://www.persistencemarketresearch.com/toc/4304

The global market for glycine has been witnessing a noticeable increase due to growth of its end user industries. Growing demand for meat is anticipated to one of the key driving factors for animal feed thereby leading towards the growth for glycine market. However, price and supply fluctuations of raw materials are expected to slow down the growth of the market. Owing to volatility in the supply of raw materials coupled with adverse weather conditions, raw materials are experiencing a surge in their prices, due to which manufacturers are looking for more economical raw materials.

Key manufacturers have entered into several collaborations and agreements with other companies for the marketing of new products as well as garnering a larger share in the market. Large scale companies such as Evonik Industries expanded its glycine business portfolio in June 2011 by increasing the production capacity of the amino acid by 50% owing to rising demand, which was achieved by efficiency gains in the manufacturing process. The company serves as a major provider of glycine and the production is done at its Nanning manufacturing site in China. In 2010, Evonik acquired the glycine business segment of Tessenderlo Group, based in Belgium to further expand its business in glycine. The company primarily distributes the products in the pharmaceutical industry, and also in infusion solutions, in addition to producing active pharmaceutical ingredients for anti hypertensive and diabetes drugs. Evonik expanded its product portfolio of specialty chemical products by sieving and milling processes by investing in a new manufacturing plant in Nanning.

Buy Full Report @ http://www.persistencemarketresearch.com/checkout/4304

Increasing application of glycine in the personal care products such as cosmetics is expected to be one of the major growth factors for the market. Moreover, growing potential for glycine in the food industry is also anticipated to contribute towards the growth of the market Glycine is being increasingly implemented as a feed nutrient in feed as well as pet diets. Focus on research and development activities towards developing innovative products as well as focus on market expansion in emerging region such as Latin America and Asia Pacific is expected to provide new opportunities for the growth of the market.

Evonik Industries, GEO Specialty Chemicals, Inc., Showa Dekno KK, and The Dow Chemical Company are some of the key manufacturers of glycine dominating the industry.

About Persistence Market Research
Persistence Market Research (PMR) is a third-platform research firm. Our research model is a unique collaboration of data analytics and market research methodology to help businesses achieve optimal performance.

To support companies in overcoming complex business challenges, we follow a multi-disciplinary approach. At PMR, we unite various data streams from multi-dimensional sources. By deploying real-time data collection, big data, and customer experience analytics, we deliver business intelligence for organizations of all sizes.
Media Relations Contact