Alcoholic Drinks Market Key Trends and Future Opportunities Analyzed by Consumer Insight, Trends and Innovation
Complete 35 Pages Report Title "Top Trends in Alcoholic Drinks; Exploring the beer, cider, spirits, and wine categories" Available @ RnRMarketResearch.com Store.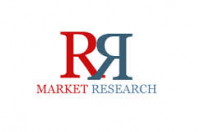 Pune, Maharastra -- (SBWire) -- 08/12/2016 --"Top Trends in Alcoholic Drinks" seeks to explore the key trends and future opportunities that are being shaped by the changing consumer behaviors and needs in the alcoholic drinks products space.

Complete Report of 35 Pages Available at @ http://www.rnrmarketresearch.com/top-trends-in-alcoholic-drinks-exploring-the-beer-cider-spirits-and-wine-categories-market-report.html

Consumer Insight: Data analyzed from consumer surveys delivers a clear picture of the global consumer in relation to alcoholic drinks categories.

Trends: Understand the key consumer and innovation trends impacting the global market and analyze the key implications across packaging, formulation, and positioning.

Innovation: See the best examples of innovation and recommendations for brands operating in the market.

The alcoholic drinks categories continue to evolve, driven by consumers' desire to unwind and enjoy the free time they have at the end of a hectic day or week. This report shows how consumers are driving new trends such as multi-sensory experiences or matched products, which will impact the consumption of beer, cider, spirits, and wine in the coming years.

Request Sample of Report @ http://www.rnrmarketresearch.com/contacts/request-sample?rname=660190

Key Findings

Food pairing has become an important factor that drives the consumption of alcoholic drinks.

Nearly half of global consumers aged between 25 and 34 say the quality of the production process is important to them when it comes to choosing alcoholic drinks.

Consumers are demanding a multi-sensory experience in alcoholic drinks.

Curiosity is the top reason that motivates people to try new flavors.

Reasons To Buy

-Explore which innovations will shape the alcoholic drinks market. This report maps five new innovation opportunities, highlighting their influence across beer, wine, spirits, and cider.

-Discover how to target new opportunities in the market. Product examples and key recommendations will help you derive key strategies in areas such as formulation and packaging.

-Find out how to create an emotive connection with alcohol drinkers to differentiate yourself from the competition.

Buy a copy of report @ http://www.rnrmarketresearch.com/contacts/purchase?rname=660190 OR Inquire for Discount http://www.rnrmarketresearch.com/contacts/discount?rname=660190

Table of Contents

1. Introduction
2. Innovation Trends in Alcoholic Drinks
- Perfect Match
- Hybrid Drinks
- Multi-Sensory Experiences
- Digital Natives
- Embracing Novelty
3. Conclusions
4. Appendix

About RnRMarketResearch.com
RnRMarketResearch.com is your single source for all market research needs. Our database includes 100,000+ market research reports from over 95 leading global publishers & in-depth market research studies of over 5000 micro markets. With comprehensive information about the publishers and the industries for which they publish market research reports, we help you in your purchase decision by mapping your information needs with our huge collection of reports.
Media Relations Contact