Georgia Pastor's Exciting New Book Explores Faith and Human Nature in the Church
Dr. Sharon Pike's A Church in the Valley Explores the Struggles a Pastor Faces Ministering in the Georgia Mountains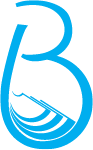 Atlanta, GA -- (SBWire) -- 09/01/2016 --Retired pastor and resident of Decatur Dr. Sharon Pike is releasing her new book, A Church in the Valley, this August. Having received a PhD in educational research prior to receiving her master's in divinity, Dr. Pike used her background in research and academia to give the novel a more authentic tone despite the fact that the names of the historic Georgia families mentioned within the novel are largely the product of her creativity.

"While much of the novel is indeed from my own imagination, there are instances where historical facts are included. There is, for example, a section within the novel about resettling a family of Kosovars that I did actually research to give the story more depth and legitimacy," explains Dr. Pike.

Dr. Pike's inclusion of this historical event in Georgia history, as well as the twenty-five years she spent in the ministry, lends a large amount of legitimacy and honesty to the narrative as well, allowing readers familiar with Georgia history or with the clergy to more deeply connect with the story.

Pike's debut follows the spiritual journey of a divorced pastor as she navigates the moral challenges plaguing her rural Georgia parish. While responding to issues of child abuse, theft, and even Satanic worship within her congregation, the pastor becomes entangled in the politics and scandal of a divorce. Through trials within the ministry, A Church in the Valley asks readers what it takes to find peace with God in a world influenced by Satan.

"I hope readers will laugh, shed a tear, and truly enjoy the story," shares Dr. Pike. "The book is, at its core, a discussion of human nature and psychological perspective."

A Church in the Valley is now available on Amazon.com and Shop.BookLogix.com.
Media Relations Contact