Spiritual Awakening Connecting from the Inside Out
Wake Up and Listen, Hosts Dawn Burnett and Dr. Don Present Dr. Barbara De Angelis on VoiceAmerica Talk Radio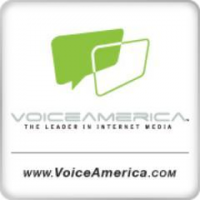 Phoenix, AZ -- (SBWire) -- 11/09/2016 --Hosts of Wake Up And Listen, Dawn Burnett and Dr. Don, feature special guest Dr. Barbara De Angelis on the Variety Channel of VoiceAmerica Talk Radio Network. In this episode, Dr. Barbara De Angelis, NY Times Best-Selling author of Soul Shift: Transformative Wisdom for Creating a Life of Authentic Awakening, Emotional Freedom, and Practical Spirituality, is a practical guide that supplies specific steps on how to shift to a more enlightened way of being.

Limiting beliefs cause low vibrations which are blockages hindering transformation and spiritual awakening. Making a shift from control to love supplies healing not only to us, but to the world. Understanding that everything you need already exists within side of you can cause soul shifts. These soul shifts supply healing and love bringing us to our highest vibration, it's there that we connect to our authentic self.

Soul Shifts, is a call for us to release from conditioned thinking so we can experience emotional freedom. Barbara believes that preparing our consciousness is the best preparation for everything but to do that we must first transform from the inside out.

We are left to navigate through life, some more prepared then others. Join us as Barbara outlines a clear path toward truly living an authentic life one filled with spiritual connection and a high energetic vibration. After all, it's time to expand your consciousness and connect to gratitude and abundance.

Listen Live Wednesday, November 9th at 5pm Pacific-8pm Eastern on VoiceAmerica Variety Channel. Stream or download after the show. https://www.voiceamerica.com/show/2596/wake-up-and-listen

Listeners can download the current versions of the VoiceAmerica Talk Radio App at:
Google Play: https://play.google.com/store/apps/details?id=com.airkast.VA_MASTER&hl=en
iTunes: https://itunes.apple.com/us/app/voiceamerica-talk-radio-network/id412135954?mt=8#
Kindle: http://www.amazon.com/AirKast-Inc-Voice-America/dp/B00IGH8WPO

About Dr. Barbara De Angelis
Dr. Barbara De Angelis is one of the most influential teachers of our time in the field of personal and spiritual development. For the past thirty-five years, she has reached tens of millions of people throughout the world with her inspirational messages about how to create a life of true freedom, mastery and awakening.

Barbara is a best-selling author of 14 books, popular television personality and sought after motivational speaker. She's one of the first people to popularize the idea of self-help in the 1980's, and one of the first nationally recognized female motivational teachers on television. Through her sold-out seminars, TV and radio programs, publishing and speaking, she has created her own Barbara De Angelis Brand, and is sought out not only by corporations, celebrities, and entrepreneurs, on the topic of transformation from the inside out.

Dr. De Angelis' television career has been just as far-reaching as her publishing career. In 1994, she wrote and produced the TV infomercial, Making Love Work, which won top honors in the industry, and was seen throughout the world by hundreds of millions of people. Barbara appeared weekly for two years on CNN, and has hosted her own daily television show for CBS TV, and her own popular radio talk show in Los Angeles. She has been a frequent guest on OPRAH, THE TODAY SHOW, GOOD MORNING AMERICA, THE VIEW, GERALDO, and POLITICALLY INCORRECT, as well as a regular contributor to E Entertainment and EYEWITNESS NEWS in Los Angeles. Barbara also produced and starred in a one hour special for PBS Television.

Dr. De Angelis is currently president of SHAKTI COMMUNICATIONS INC., dedicated to bringing enlightened messages to the world.

http://barbaradeangelis.com/

About Wake Up And Listen on the Variety Channel of VoiceAmerica Talk Radio Network with Dawn Burnett and Dr. Don.
Many of us are stuck in life and looking for a way to get out of the negative rut we are in, so we can experience harmony in our life. Wake Up And Listen is thought provoking and will help you release from the emotional blockages that bind you, connecting you to ultimate wellness. Wake Up And Listen offers guidance, support, tools and strategies you can implement for immediate benefit, facilitating simple solutions to problems by living with a higher level of consciousness. It's time to Wake Up and take control of your emotions, thought process, and relationship with self so you can live a natural way to a better life. Each show, Dawn and Dr. Don will offer tools that you need to take action so you can become the person your soul is striving to be.

About VoiceAmerica/World Talk Radio LLC
World Talk Radio, LLC is the world leader in online media broadcasting and the largest producer and distributor of live internet based talk radio and TV, delivering over 1,000 hours of programming weekly on its VoiceAmerica™ Network (http://www.voiceamerica.com) as well as live and on-demand video content on VoiceAmerica.TV (http://www.voiceamerica.tv).
Media Relations Contact