Refractories Market: Recent Industry Trends, Analysis and Forecast 2015 to 2021
The growth of end-user industries and the increasing demand for high performance furnaces has been driving the global refractories market.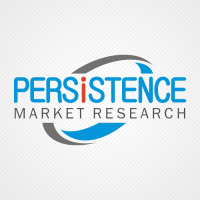 New York, NY -- (SBWire) -- 11/08/2016 --Refractories are non-metallic materials that have property to retain its structure even at high temperatures of above 1000 °F. Refractories are used in linings of furnaces, incinerators and reactors in many of the industries. Refractories find application in vessel lining construction of unshaped products, prefabricated elements and bricks in the industries. The key end-user industries for refractories include iron and steel, non-ferrous metals, non-metallic minerals; and non-metallic materials such as glass. Multiple refractory layers and additional insulation materials are necessary to protect the steel structure in the furnaces from aggressive processing conditions. Iron and steel was the largest end-user industry for refractories accounting for about 75% of total market in 2013.

Request to view Sample Report @ http://www.persistencemarketresearch.com/samples/3510

The growth of end-user industries and the increasing demand for high performance furnaces has been driving the global refractories market. However, due to increasing equipment efficiency, the refractory consumption of the end-user companies has been declining. The expansion of iron and steel companies in terms of acquisition of new raw material sites or increasing the number of processing plants are generating new demands for the refractories market. The global glass market is growing at fast pace due to its increasing demand from construction and corporate sectors. Refractories consumption per ton of the processed metal varies across the countries. For instance, Japan consumes about 10 kilograms of refractories per ton of steel, whereas with 23 kg/ton, it is very high in case of China.

There are basically two categories of refractories in terms of form type namely bricks and shapes and monolithic. The bricks and shapes was the largest refractories segment in 2013 by form type, however, monolithic segment is expected to grow at a higher rate during 2014-2010. In terms of materials type, refractories can be classified into clay and nanoclay. Clay was the largest and fastest growing segment in the refractories market. The total global production of refractories in 2012 was observed to be 45.7 million tons and it is expected to cross 55 milion by 2020. The refractories industry in the recent few years have been observed engaged in some serious research and development which is also being in the development of new generation of refractories termed as Eco Refractories. These types of refractories will be used in furnances for alternative energy production including solar, wind, tidal, geothermal, hydrogen, nuclear and biomass.

Asia Pacific was the largest market for refractories market in 2013 followed by Europe. China was the largest producer and consumer of refractories in Asia Pacific in 2013. China is also the one of the largest supplier of refractories raw materials such as refractory bauxite, magnesia, graphite, brown fused alumina and silicon carbide. The high rate of infrastructural development and growing consumer goods such as automobiles in the country is increasing the demand for iron and steel leading to the growth of refractories market in the country.

Request to view Table of content @ http://www.persistencemarketresearch.com/toc/3510

The key companies in the refractories market include RHI AG, ANH Refractories Company, Calderys SA, Wugang Refractory Company Limited, Saint Gobain SA, Refratechnik Holding GmbH and Krosaki Harima Corporation.
Media Relations Contact