"Explore the Extraordinary" Conference Call for Papers Due Jan. 8, 2017
Call for Papers—for the Opportunity to Present at this Exciting Conference, Explore the Extraordinary, Submission deadline: Sunday, Jan. 8, 2017 - 11:59 PM EST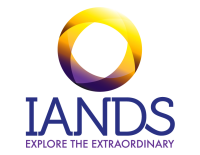 Durham, NC -- (SBWire) -- 12/07/2016 --Explore the Extraordinary Conference Open to the Public in Westminster, Colorado – August 3-6, 2017 At the The Westin, 10600 Westminster Blvd., Westminster, CO 80020

The conference title is Love, Light and Healing Energy: Affirming Near-Death Experiences.

The conference will feature bestselling authors, Eben Alexander III M.D., renown researcher Bruce Greyson and many others. There is still an opportunity to submit a proposal for consideration to participate in this conference.

The focus on this conference suggests that love and healing energy from the Light are the most frequent and powerful messages brought back by the near-death experiencer (NDErs). Affirmation comes from evidence and corroboration of these experiences gained through both personal testimony and research of the NDE phenomena. The speakers share their insight about this topic and it is all the more exciting because of the extraordinary experiences that many of the presenters have had or have helped others to integrate. The International Association for Near-Death Studies (IANDS) is calling for proposals by potential presenters to be submitted for this conference by Sunday, Jan. 8, 2017.

Those knowledgeable in this field are invited to submit a proposal for a workshop, lecture, panel participation, poster presentation or art display. The conference objectives include promoting disclosure, description and classification of the phenomena associated with near-death and related experiences, demonstrating integration to health and wholeness in the experiencer's life. Speakers als discuss recent research on near-death-related phenomena and associated experiences, with an emphasis on achieving health and wholeness.

Have you had a near-death experience and want to share your story at this conference? Presentations of individual near-death experience (NDE) stories will be scheduled on one of the near-death experiencer (NDEr) panels. If you want to be considered for an NDEr panel, specify that in the abstract.

The policy of the International Association for Near-Death Studies (IANDS) states that its purpose is to promote responsible, multi-disciplinary exploration of near-death and similar experiences. IANDS is impartial and open to the presentation of varying points of view. While all personal beliefs are respected, IANDS does not support proselytizing or promoting personal religious beliefs.

To submit a conference presentation proposal, go to the IANDS homepage IANDS.org and follow the links to the Proposal Form. Using the EXAMPLE file as a guide, fill out the Conference Proposal Form and e-mail or mail it to the IANDS Office in Durham, North Carolina. Send it to the contacts provided. For assistance or questions regarding submissions, please contact: conference@iands.org

The public will be invited to attend any of the sessions of this conference EXPLORE THE EXTRAORDINARY. Two known workshops will be an introductory course in Spanish and a Veteran's workshop. Overall there will be 2 sessions at this conference. There will be a General Session, running Friday through Sunday. There is a session on Healthcare-Education-Research-Science (HERS), all day Thursday, for professionals and others interested in these aspects of near-death studies. Registration will allow a 60% discount for any student with valid ID.

About IANDS
IANDS is the informational and networking center in the field of near-death studies, the first organization in the world devoted to exploring near-death and similar experiences. Members are researchers, laypeople, academics, and caregivers; experiencers and non-experiencers; professionals and the general public; from every continent but the Antarctic.

Like IANDS itself, the Association's publications and programs are unique. The quarterly newsletter, Vital Signs, and the scholarly, peer-reviewed Journal of Near-Death Studies provide information and intelligent discussion generally not available anywhere else.

Around the US and Canada, 50 or so support groups meet regularly, with more in Europe, Australia, and Asia. For its periodic conferences in North America, IANDS pulls in top speakers, experiencers, researchers, and interested people for education, sharing, networking, and friendship.
Media Relations Contact