ECPAT-USA's Screening of SOLD Unites Los Angeles to End Child Sex Trafficking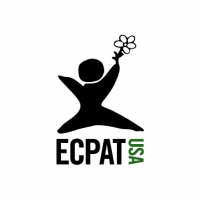 Los Angeles, CA -- (SBWire) -- 01/11/2017 --ECPAT-USA, a world-renowned nonprofit combatting child sex trafficking, will hold a special screening of SOLD the movie with guest appearances by David Arquette and breakout star Niyar Saikia at Regal Cinemas Live 14 on Tuesday, January 17, 2016. Tickets are on sale now.

Sponsored by leaders in the travel sector including HRS Global Hotel Solutions, The Parking Spot, Delta Air Lines, Marriott International, and the The Ritz-Carlton and JW Marriott Los Angeles LA LIVE, the event will align the Los Angeles community to put an end to child sex trafficking. Celebrities, government officials, the private sector, and the public will unite for the cause, raising funds and support for ECPAT-USA's mission to create a world where no child is bought, sold, or used for sex.

Based on true stories and adapted from the globally acclaimed novel by Patricia McCormick, SOLD is the story of Lakshmi who journeys from a pastoral, rural village in Nepal to a gritty brothel/prison called Happiness House in Kolkata, India. Through one extraordinary girl's story, SOLD illustrates the brutality of child trafficking, which affects millions of children around the globe every year. SOLD is directed by Academy and Emmy award-winner, Jeffrey D. Brown and executive produced by two-time Academy Award winner, Emma Thompson.

The evening will kick off at 6pm with a reception in the Regal LA Premiere Lobby with drinks and fresh seasonal bites from Wolfgang Puck. SOLD will screen at 7:30pm, followed by a conversation with actors David Arquette and Niyar Saikia, the film's producers Jeffrey Brown and Jane Charles, and ECPAT-USA. The discussion will take guests beyond the film and mobilize them to take action against trafficking in their own communities.

In addition to the screening and conversation, ECPAT-USA is thrilled to announce three luxury travel prizes for guests who support the cause to end child sex trafficking. Prizes include two luxury staycations in Los Angeles and a grand prize. The Grand Prize is a 5-night Luxury Getaway Package to San Francisco and Napa with 2 Delta Air Lines Comfort+ Tickets to San Francisco, a Ritz-Carlton San Francisco 2 night deluxe room, a Napa Valley Marriott Hotel & Spa 3 night deluxe room with hot air balloon ride for 2 people, 60 minute Swedish massage for 2 people, EmpireCLS luxury transportation, and The Parking Spot parking for trip duration. One Luxury Staycation Prize in Los Angeles includes a Sheraton Grand Los Angeles 2 night stay, EmpireCLS luxury transportation, and 6 UCLA basketball tickets for February 12th game against Oregon State Beavers, including one parking pass. The other Luxury Staycation Prize in Los Angeles includes a Westin Bonaventure Hotel and Suites 2 night stay including overnight valet parking with a full breakfast at Lakeview Bistro.

For each $20 donation guests make online, they receive an entry for the staycations. For the grand prize, guests can also enter to win in person, at the event, by making a $20 donation. The winner of the grand prize will be announced at the event and must be present to win.

The event is free with donation and open to the public. All proceeds from night will go to support ECPAT-USA's work to end child slavery.

For tickets and more information, visit ecpatusa.org/SOLD.

"I am thrilled to see the Los Angeles community join together to make this event happen," said Carol Smolenski, executive director of ECPAT-USA. "These partnerships will make a lasting impact in our work to protect children from sexual exploitation."

"We made SOLD as a tool for change and we are thrilled ECPAT will show SOLD to raise funds for their critical work," said Jeffrey Brown, the producer of the film SOLD. "ECPAT is the lead organization protecting children's rights in the U.S."

"The travel industry continues to make progress in building awareness and addressing some of the horrible realities brought to light by this film," said Suzanne Neufang, vice president of the Americas for HRS. "ECPAT-USA's work on this front is to be commended, and we pledge to work closely with our industry peers to drive both education and preventative action where we can."

"As a leading global lodging company, Marriott International is committed to supporting and respecting human rights within our sphere of influence," said Tu Rinsche, director of corporate social responsibility. "We will continue to work with leading organizations, such as ECPAT-USA, and the broader industry to address human trafficking globally."

"The Parking Spot is honored to support ECPAT-USA's work to end child slavery at the source," said Kent Dennis, senior sales manager at The Parking Spot. "The SOLD screening is not only a chance to educate people about the issue of child trafficking, but it gives us the opportunity to team up and discuss the issue."

About ECPAT-USA
ECPAT-USA is the leading anti-trafficking policy organization in the United States whose mission is to ensure no child is bought, sold, or used for sex. The organization belongs to an international network of organizations in more than 80 countries, all working to end the commercial sexual exploitation of children.

About SOLD
SOLD is a narrative, feature film adaptation of the globally acclaimed novel by Patricia McCormick. Through one extraordinary girl's story, SOLD illustrates the brutality of child trafficking, which affects millions of children around the globe every year. SOLD is a call to action, and a testament to the power and resilience of the human spirit.

About HRS
HRS offers a broad array hospitality-related services to business and leisure travelers in 190 countries. With more than 300,000 hotels and five million rooms, HRS has more inventory in global distribution systems than any other provider. HRS also supports more than 40,000 corporate hotel programs with booking, meetings, payment and sourcing services.

About Marriott
Marriott International, Inc. is a leading global lodging company comprised of 30 unique brands with nearly 6,000 properties in 120 countries. Founded by J. Willard and Alice Marriott and guided by Marriott family leadership for nearly 90 years, the company is headquartered in Bethesda, Maryland, USA.

About The Parking Spot
Founded in 1998, The Parking Spot is the leading near-airport parking company in the United States with 38 locations at 21 airports. The Parking Spot is more than just a space to park your car. They focus on hospitality, making it easy, comfortable and affordable to get a superior airport parking experience.
Media Relations Contact