Video Intercom Devices Market Intelligence Report by Future Market Insights Offers Growth Prospects
Video Intercom Devices Market: Global Industry Analysis and Opportunity Assessment 2015-2025 Research Report By Future Market Insights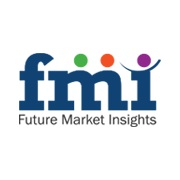 Valley Cottage, NY -- (SBWire) -- 02/03/2017 --Intercom (intercommunication devices) is a standalone voice communication system installed at the entrance or exit of building, society or office, working independently of public service telecommunication system. It has connection with different walkie-talkie, telephones, loudspeakers & other intercom devices to get the information from the outside panel. Video Intercom device is the advanced form of simple voice intercom, in video intercom system there is audio visual communication feature by which the person sitting inside the building be able to recognize the visitor or communicate with him & accordingly take the decision whether to permit or not for entrance. The demand of video intercom device is continuously go on increasing as these systems having so many advantages like advanced security video intercom system provides a high level security to any residence, office or any building as it is the communication medium between external door panel and the interior of the building, with the help of which nobody can enter inside the house without owner permission, other advantage of video intercom device is comfort as insider not need to go and respond the doorbell again and again he can directly lock or unlock the door with electrically automated lock assembled in the system by sitting inside the apartment or building. Video intercom device market is one of the growing market in the sector of security and surveillance sector.

Video Intercom Device Market: Dynamics

The key drivers driving the market growth of video intercom device are increment in burglary incidences increases the demand of home monitoring or security from the consumer side along with smart phones proliferation with these systems. On the other side, high installation and maintenance cost are major restraints of video intercom device market.

Request Free Report Sample@ http://www.futuremarketinsights.com/reports/sample/rep-gb-1000

Video Intercom Device Market: Segmentation

Segmentation of the video intercom device market is done on the basis of its product type, access type, technology type, applications and geography. Segmentation of Video intercom market by its product type is done as door entry system, video baby monitoring system & handheld devices.

By access control type the segmentation of video intercom device market is done as Proximity card, Finger print reader, password access (keypad & touchpad) & others (bluetooth control).

On the basis of technology being used in the video intercom device, its market is segmented into two segments such as the analog type and ip-based video intercom. Analog type is based on analog architecture and it is complex and hardly portable. On the other hand, ip-based video intercom device segment is a digitalized version of analog, it is much flexible, portable and accessible from anywhere. Presently, ip-based video intercom device market is dominant over the analog one.

Classification of video intercom device market by its applications is done as Automobiles (vehicle mounted intercom devices), residential (door intercom devices), commercial, Government, educational, industrial & others.

Request For TOC@ http://www.futuremarketinsights.com/toc/rep-gb-1000

Geographical segmentation of video intercom market is done into seven regions which are; North America, Latin America, Western Europe, Eastern Europe, Japan, Asia Pacific Excluding Japan (APEJ), and Middle East and Africa (MEA). Presently, Asia Pacific is having maximum market share of video intercom device & it is becoming the attractive market for the companies to launch their products. The global market of video intercom device is expected to grow with a tremendous CAGR with increasing in demand of video surveillance at public as well as private places around the world.

Video Intercom Device Market: Key players

The key players of video surveillance market are Tyco Security Products, Bosch Security System, Zhuhai Rongtai Electronics Co. Ltd, Godrej & Boyce Manufacturing Company Limited, Aiphone Corporations & others. Most of the key players of video intercom device market is from Asia Pacific Region.
Media Relations Contact