India Gin Market Expected to Account for INR 2,157 Mn by 2025
Gin Market: India Industry Analysis and Opportunity Assessment, 2015 - 2025 Research Report By Future Market Insights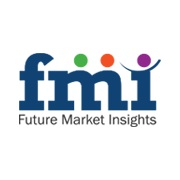 Valley Cottage, NY -- (SBWire) -- 03/02/2017 --Future Market Insights (FMI) delivers key insights on the India gin market in its latest report titled "Gin Market: India Industry Analysis and Opportunity Assessment, 2015 - 2025". Revenue from the India gin market is anticipated to expand at a CAGR of 2.8% during the forecast period due to various factors, regarding which FMI offers fundamental insights in detail in this report.

On the basis of product type, the market has been segmented into economy and premium and luxury segment. The economy segment is expected to account for 98.8% share of the India gin market by 2015. In terms of revenue, the premium and luxury segment is expected to account for INR 2,157 Mn (US $ 425.2 MN) by 2025.

The India gin market has been segmented on the basis of regions into North, East, West and South. Of all the regions, Southern India is expected to account for highest share of 34.8% of the India gin market (volume terms) by 2015 end, followed by the Western region with 28.2%. Contribution from the eastern region is anticipated to increase from 12.4% in 2015 to 12.9% in terms of volume share in 2025. Gin manufacturers are expected to expand their business in the Eastern region through tie-ups with regional distributors in the next few years.

Request Report Sample@ http://www.futuremarketinsights.com/reports/sample/rep-in-1074

Growth of the Indian gin market is majorly driven by growth of the overall IMFL segment, coupled with robust demand for white spirits. Increasing disposable income has transformed consumers' buying and spending trend majorly in urban areas. Consumption of gin amongst the youth population across the country along with change in spending pattern has provided robust stimulus for growth of the market. Besides, the trends that follow with growth of the gin market include rise in mergers and acquisitions, emphasis on promotional expenses, and premiumisation of products in the country.

This report covers trends driving growth of the India gin market currently and offers analysis and insights of the potential of the market in specific regions. By region, the south zone dominated the gin market with 34.8% share in terms of volume in 2014, and is anticipated to remain dominant till the end of 2025. This is attributed to the large consumer base in the region. North and East zone collectively currently account for over 52.9% volume share of the overall gin market in 2015. Among all the regions, market in east zone is anticipated to expand at the highest CAGR in terms of volume between 2015 and 2025, followed by west and south zones.

Send An Enquiry@ http://www.futuremarketinsights.com/askus/rep-in-1074

Key players in the India gin market include United Spirits Limited, Tilaknagar Industries Limited, Jagatjit Industries Limited, Radico Khaitan Limited, Mohan Meakin Limited, Globus Spirits Ltd., Deejay Distilleries Pvt Limited and SNHL India Pvt Limited. Geographical expansion, innovations and investment in research and development as well as mergers and acquisitions are some of the major strategies followed by key players operating in the India gin market to outperform competitors.
Media Relations Contact