A Courageous Chicken Chases Her Dreams in an Adorable Children's Book
New Author Creates a Triumphant Tale to Teach Children the Power of Pursuing Their Passion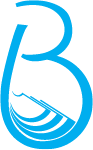 Alpharetta, GA -- (SBWire) -- 03/21/2017 --Jacquetta Allison introduces us to an adventurous chicken named Caroline and all her farm animal friends in her debut book, The Chicken Who Wanted to be a Clown. As a mother of two grown children with twenty years of experience in the childcare industry, Jacquetta's book is not only meant to be cute, but it has a great message for young children.

"I wrote this book to inspire children to look pass their current situation and not allow fear, doubt, low self-esteem, family, or friends to stop them from going after their dreams," Jacquetta says.

Despite the fact that Caroline is a chicken, she is determined to become a clown. She practices her circus routines daily and even recruits her friends to be a part of her act. When the farmer tries to discourage her efforts, her drive only becomes stronger, and she ventures out into the city after she discovers a circus is coming. With the help of a cow, pig, and a sheep, she bravely faces the unknown by diving into the hustle and bustle of the big city.

As children grow older, they will learn that not everyone will understand their goals or fully support them. But with Jacquetta's The Chicken Who Wanted to be a Clown, they will also learn that confidence and a can-do attitude will take them wherever they want to go.

The Chicken Who Wanted to be a Clown will be available on Amazon and MumsWakeUpandWin.com.
Media Relations Contact