Enhancing the Empowerment of Personal Development
Dr. Lisa Cooney makes a statement in the world of healing and empowerment by becoming an Access Consciousness certified Being You' facilitator: IMPROVEMENT IS OF ESSENCE.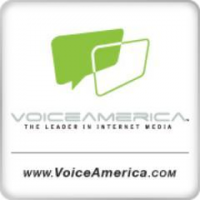 Phoenix, AZ -- (SBWire) -- 04/04/2017 --In 2017 the Beyond Abuse, Beyond Therapy, Beyond Anything show, produced various episodes centered on embracing and loving yourself as an individual. January set New Year's Resolutions aside and refocused the attention on individuality with a show titled, "Uniquely You: The era of embracing individuality." The show,"The Essence of Self-Love: Realizing you have to LOVE YOURSELF, to LOVE LIFE" followed the movement of empowering individuals by airing on a day notorious for being connected with other people, Valentine's Day. This year, on the candy hearts and roses of holidays, listeners were gifted with Dr. Lisa's support for self-love.

"The greatest gift you can give someone is empowering them to express the greatness they truly be." A statement by Access Consciousness Co-Creator and Being You Facilitator Instructor, Dr. Dain Heer, that truly embodies the foundation of Dr. Lisa's personal development facilitation. As continuous and consistent improvement is of essence when regarding personal development, Dr. Lisa enhanced her facilitation capabilities by getting officially certified by Access Consciousness as a Being You Facilitator.

Loyal listeners of the Beyond Abuse, Beyond Therapy, Beyond Anything show can now enjoy a more enhanced experience on the Empowerment Channel. Dr. Lisa kicks off the new Being You adventures with the upcoming episode titled, "Take back the true YOU." airing April 4th, 2017 on Voice America. The show promises a reintegration of embracing and taking back the true version of yourself, uninfluenced by the judgements and opinions of others, with the episode description concluding with the following thought-invoking statements: "Beyond all obstacles and shadows, what choice are you refusing to make, that if you make it, would create the reality you would like to have with every choice you make? The time is always right to take back the true YOU. Are you ready to discover what happens when you do?"

About Dr. Lisa Cooney
With a new certificate designating Dr. Lisa Cooney as an official Being You facilitator, support seekers are sure to get a more empowered and individualized facilitation with regards to their personal development. Dr. Lisa Cooney has received degrees from varying institutions, from Fairfield University to the University of Phoenix, to having received a Doctorate in Psychology from Saybrook Graduate School and Research Center. Also known as a Master ThetaHealer, with a Certificate of Science in ThetaHealing, Personal Growth and Healing, from THiNK – ThetaHealing Institute of Knowledge, as well as possessing many Access Consciousness certifications among other diverse credentials.

Dr. Lisa's credentials can be found at: http://www.drlisacooney.com.
Media Relations Contact