The Resource Group Hosts 17th Annual RG Connect Customer Conference for Dynamics GP, Intacct and BI360 Clients
RG Connect is intended to inspire companies to use technology, software and innovation to achieve business success.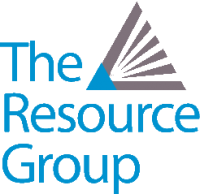 Renton, WA -- (SBWire) -- 04/07/2017 --Registration is now open for RG Connect 2017, The Resource Group's 17th annual customer conference. This year's event is scheduled for May 11, 2017, at The Meydenbauer Center in Bellevue, Washington. The Resource Group is dedicated to helping its clients improve business processes, overcome challenges during growth and connect disparate business systems through the implementation of Microsoft Dynamics® GP, Intacct® and BI360 software solutions.

The theme for this year's conference is "Innovate. Integrate. Elevate." The conference is intended to inspire companies to use technology, software and innovation to achieve business success. RG Connect 2017 will have more than 20 concurrent breakout sessions, showing the latest release of Dynamics GP 2016 R2, features of Intacct's latest quarterly release, as well as an Expo with top Independent Software Vendors (ISVs).

"Each year, RG Connect provides our team at The Resource Group with a great opportunity to spend time with our clients," said Marty Schillaci, CEO of The Resource Group. "It's a wonderful way for us to find out what's new with their businesses and how we can continue to be their trusted adviser assisting them to achieve their goals."

RG Connect 2017
Thursday, May 11, 2017
8 am – 5:00 pm
The Meydenbauer Center
11100 NE 6th St.
Bellevue, WA 98004
Cost: $185 before April 28, $235 after April 28
Register here: www.rgc17.com

About The Resource Group
Based in Renton, Washington, The Resource Group delivers creative and empowering technology solutions that enable customers to reach their business goals. Throughout Washington, Oregon and the Pacific Northwest, The Resource Group partners with our clients to tailor solutions that solve their business challenges. Our professional and knowledgeable consultants are dedicated to building solid, long-lasting relationships with clients. The Resource Group implements, customizes and supports Microsoft Dynamics GP, Intacct cloud financial management software as well as the BI360 Business Intelligence solution. We are there throughout the entire lifecycle of your new solution; from initial software evaluation to installation, data migration, implementation, software development, system integration, training and support. We are small enough to care, and big enough to get results.

To learn more about The Resource Group, please visit www.resgroup.com/about-resource-group.
Media Relations Contact