Global Anesthesia Drugs Market Is Growing Continuously and Expected to Grow at a CAGR of 3.7% from 2015 to 2022
Global Anesthesia Drugs Market information, by type of anesthesia (General Anesthesia, Regional Anesthesia, Local Anesthesia, and others), by Types of Drugs (General Anesthetics, Local Anesthetics, and others), by Route of administration (inhalation, intravenous, and others) - Forecast to 2022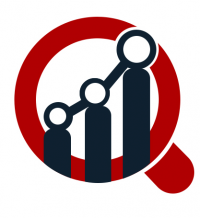 Pune, Maharashtra -- (SBWire) -- 05/11/2017 --The global market for Anesthesia Drugs Market is growing continuously and expected to grow at a CAGR of 3.7% from 2015 to 2022

Market Highlights

The Global Anesthesia Drugs Market has been evaluated as steadily growing market and it is expected that the market will continue to grow similarly in the near future. Anesthesia is the process of prevention or reduction the feeling of pain or sensation during surgery or other painful medical procedures. Rise in aging population and various diseases are leading growth for Anesthesia Drugs Market. Due to increasing consumer awareness about health and wellness such as facial as well as dental health leading growth in cosmetic and orthopedics surgeries. Anesthetic is drug which used for the process of anesthesia. Anesthetic drugs are mainly two types, the use of anesthetic is based on the type of surgery and condition of patient. There are two types of anesthetic drug, General anesthetics and local anesthetics. Rise in expenditure on healthcare, Growing healthcare facilities and increase in number of accidents are driving the growth for Anesthesia Drugs Market. Number of emergency surgeries and critical care procedure are increasing, these factors are also major driver for the growth of Anesthesia Drugs Market.

An anesthesiologist is a doctor who is specialize in giving and managing the process of anesthesia. Increasing chronic and other diseases are also major factors which leading the growth for the market. Advancement in surgical procedure is encouraging Anesthesia Drugs manufacturers to develop more effective and safe drugs. These companies are spending huge amount on R&D. Global Anesthesia Drugs Market is expected to reach US$ 4.9 billion by 2022 at a CAGR of 3.7%. North America is the largest market for Anesthesia Drugs Market which comprise about 34% in global Anesthesia Drugs market. While Asia-Pacific region is growing at an average CAGR of 5.1% and expected to grow significantly during the forecast period.

Global Anesthesia Drugs Market Players:

There are plenty of large and small market players which operate in this market all over the globe.
- Abbott Laboratories (US)
- Astrazeneca PLC (British–Swedish)
- Baxter International Inc. (US)
- Hospira, Inc. (US)
- F. Hoffmann-La Roche Ltd. (Switzerland)
- Hikma Pharmaceuticals PLC (UK)
- AbbVie Inc. (US)
- Fresenius Se & Co. Kgaa (Germany)

Request a Sample Report @ https://www.marketresearchfuture.com/sample_request/2508

Regional Analysis:

Depending on geographic region, Anesthesia Drugs Market is segmented into four key regions: Americas, Europe, Asia-Pacific, and Middle East & Africa. Considering the global scenario of the market, North America comprise largest market share in global Anesthesia Drugs Market. Moreover, the European market is also growing continuously. On the other hand, Asia-Pacific market is expected to grow at the significant rate in the Anesthesia Drugs Market segment during the forecasted period. Rest of the World is likely to have a limited but steady growth in the market.

Segmentation:

Anesthesia Drugs Market has been segmented on the basis of product type which comprises on the basis of types of anesthesia which comprises General Anesthesia, Regional Anesthesia, Local Anesthesia, and others. On the basis of type of drugs, it segmented into General Anesthetics, Local Anesthetics, and others. On the basis of Route of administration, the market is segmented into inhalational, intravenous, and others.

Intended Audience:
- Hospitals and Clinics
- Anesthesia Drugs manufacturers and suppliers
- Government and Independent Regulatory Authorities
- Research and Development (R&D) Companies
- Market Research and Consulting Service Providers
- Medical Research Laboratories
- Potential Investors

Browse Report @ https://www.marketresearchfuture.com/reports/anesthesia-drugs-market-2508

Brief TOC
1. Report Prologue
2. Introduction
2.1 Definition
2.2 Scope of the Study
2.2.1 Research Objective
2.2.2 Assumptions
2.2.3 Limitations
2.3 Market Structure
2.4. Market Segmentation
3. Research Methodology
3.1 Research Process
3.2 Primary Research
3.3 Secondary Research
3.4 Market Size Estimation
3.5 Forecast Model
4. Market Dynamics
4.1 Drivers
4.2 Restraints
4.3 Opportunities
4.4 Mega Trends
4.5 Macroeconomic Indicators
Continue……..

Related Report

Global market for conjunctivitis drugs to reach around US$ 1.08 billion by the end of the forecast period and is expected to grow at a CAGR of ~3.1% https://www.marketresearchfuture.com/reports/conjunctivitis-drugs-market-2513

About Market Research Future
At Market Research Future (MRFR), we enable our customers to unravel the complexity of various industries through our Cooked Research Report (CRR), Half-Cooked Research Reports (HCRR), Raw Research Reports (3R), Continuous-Feed Research (CFR), and Market Research & Consulting Services.
Media Relations Contact