Global Electronics Adhesives Market to Reach US$ 6,397 Mn over the Forecast Period 2016-2020 by FMI
Future Market Insights has announced the addition of the "Electronics Adhesives Market: Global Industry Analysis and Opportunity Assessment 2016-2020" report to their offering.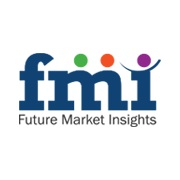 Valley Cottage, NY -- (SBWire) -- 05/10/2017 --Rising popularity of consumer electronics such as smartphones, tablets, and cameras is boosting the use of effective electronic adhesives. Soaring demand for electronics that can remain intact even after experiencing mechanical jerks has extended the consumption of vigorous adhesive materials such as epoxies and acrylics. At a y-o-y growth of 12.1% over 2016, the global market for electronic adhesives is anticipated to surge significantly and reach US$ 4,549.8 Mn market value by the end of 2017.

Profound research by technological institutes has aided the production of cost-effective and efficient adhesive materials for electronic devices. Incidentally, manufacturers can supply such enhanced electronics adhesives and meet the consumer expectations regarding devices' intactness.

Request For Sample@ http://www.futuremarketinsights.com/reports/sample/rep-gb-378

Escalating adoption of electronic devices and components in automotive vehicles as well as consumer appliances is significantly appending the consumption rate in the global electronics adhesive market. The global electronics adhesives market is also expected to grow rapidly, owing to factors such as rising use of compact component and assemblies in production of electronics, evolving drivability of such electronic devices, and the global upsurge in per capita expenditure on consumer electronics. However, instable adhesive films prices, stringent VOC emission standards, and high costs of setting up infrastructure for adhesive production are observed as major restraints curbing the growth of the global electronics adhesive market.

On the basis of materials, acrylic adhesives are predicted to register the highest growth in the global market. Compare to other adhesive materials such as silicones and epoxies, the acrylics are being extensively used in conformal coatings and UV curing applications. Additionally, the rising demand for UV curing applications owing to their flexibility and lowered curing time is also expected to boost the consumption of acrylic adhesives. In 2017, the acrylics segment will procure US$ 1,904.5 Mn in terms of market size.

Send An Enquiry@ http://www.futuremarketinsights.com/askus/rep-gb-378

On the basis of adhesive products, thermally conductive and electrically conductive product types will continue to dominate the global market. Electrically conductive products are expected to witness higher consumption and will replace the lead soldering processes in electronic connections. In terms of volume, electrically conductive adhesives is expected to account for more than 460 thousand tonnes in 2016, and will witness nearly 14% annual growth in 2017.

Based on the applications, the global electronics adhesives market will exhibit higher consumption of adhesives in the surface mounting applications. The market value share of surface mounting applications in 2017 is expected to be almost 30%. Furthermore, conformal coating and encapsulation application are also estimated to garner considerable revenues, while wire tacking applications segment will demonstrate a moderate progress.

Asia Pacific is anticipated to retain its dominance on the global market by attaining US$ 2,798 Mn market value in 2017. Developing economies, increasing expenditure on IT infrastructure, and mounting demand for miniaturised electronic devices will continue to stimulate the growth of the electronics adhesive market in APAC countries. Moreover, Europe and North America will sustain their market presence by recording value shares of estimated 19% and 14% respectively.

Companies such as Dymax Corporation, H.B. Fuller Company and 3M Company are recognised as some of the leading manufacturers of epoxy, acrylic and polyurethane adhesives, while Henkel AG & Co. and Dow Corning Corporation, among others, are known to be the key manufacturers of silicone adhesives in the global electronics adhesives market.

Long-term Outlook: In terms of market value, the global market for electronics adhesives is projected to reach US$ 6,397 Mn over the forecast period 2016-2020. Asia Pacific will dominate with consumption of over 1,230 thousand tonnes of volume by 2020-end.
Media Relations Contact