Global Artificial Intelligence (AI) Market Expected to Reach at CAGR of 50.51% over Period 2017-2021 Growing Adoption of Deep Learning Technology
Recent research report on "Global Artificial Intelligence (AI) Market 2017-2021"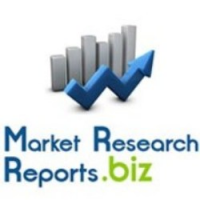 Albany, NY -- (SBWire) -- 05/10/2017 --AI technologies assist human beings in deliberating, deducing, analyzing, and inventing new technologies that can ensure the Fourth Industrial Revolution. As a result of its reducing expenses, the adoption of the AI technology is increasing in every sector. AI uses multiple disciplines that allow computers to perform functions that require human intelligence such as learning, reasoning, and problem-solving. It is possible to collect and store large amounts of real-time data using modern technologies, such as vision systems, actuators, and sensors, which can strongly influence manufacturing processes. The real-time data can also be manipulated for efficient manufacturing.

The global artificial intelligence market to grow at a CAGR of 50.51% during the period 2017-2021.

Covered in this report

The report covers the present scenario and the growth prospects of the global artificial intelligence market for 2017-2021. To calculate the market size, the report considers the retail selling price considered as the average selling price for the product.

Get The Sample Copy Of This Report : http://www.marketresearchreports.biz/sample/sample/1068174

The market is divided into the following segments based on geography:
Americas
APAC
EMEA

Technavio's report, Global Artificial Intelligence Market 2017-2021, has been prepared based on an in-depth market analysis with inputs from industry experts. The report covers the market landscape and its growth prospects over the coming years. The report also includes a discussion of the key vendors operating in this market.

Key vendors
Amazon Web Services
IBM
Siemens
Omron Adept Technologies
Other prominent vendors
AIBrain
Anki
Apple
Banjo
CloudMinds
Facebook
Google
iCarbonX
Intel
Jibo
Microsoft
Next IT
NVIDIA

Market driver
Growing adoption of deep learning technology
For a full, detailed list, view our report

View More Details : http://www.marketresearchreports.biz/analysis/1068174

Market challenge
Challenges in developing AI technologies
For a full, detailed list, view our report

Market trend
Growing popularity of swarm AI technology
For a full, detailed list, view our report

Key questions answered in this report
What will the market size be in 2021 and what will the growth rate be?
What are the key market trends?
What is driving this market?
What are the challenges to market growth?
Who are the key vendors in this market space?
What are the market opportunities and threats faced by the key vendors?
What are the strengths and weaknesses of the key vendors?

You can request one free hour of our analysts time when you purchase this market report. Details are provided within the report.
Media Relations Contact