Auto Parts Manufacturing Market Significant Profits Estimated to Be Generated by 2021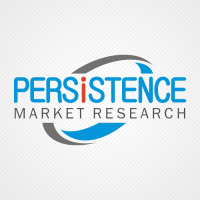 New York, NY -- (SBWire) -- 05/25/2017 --Global automotive industry has been witnessing a high growth which is laying exponential opportunities for the automotive parts industry. There are basically two types of market for auto parts manufacturing namely Original Equipment Manufacturing (OEM) and aftermarket. In OEM the auto parts manufacturing industry supply components to the OEMs which are the automobile manufacturers. Generally the aftermarket supplies of auto parts manufacturing is greater than its OEM supplies.

A sample of this report is available upon request @ www.persistencemarketresearch.com/samples/3544

The developed countries already have large vehicle population whereas the developing countries are increasing it with their growing per capita income and urbanization. During economic downturns the aftermarket sales of auto parts manufacturing increases as people tend to invest less on new automobiles and prefer to repair or replace their auto parts.

The U.S. had 809 motor vehicles per 1000 person in 2011, while it was 572 for Germany. In Asia Pacific, Australia had the largest motor vehicles per capita with 717 per 1000 person. China became the world's largest consumer for motor vehicles, surpassing the U.S. in 2010; however the per capita vehicle population for the country remained low at 188 in 2013. This indicates a large non-penetrated market for automobiles in the region. The international automobile companies are entering the Asia Pacific market in order to en-cash the growing economies in the region. Asia Pacific countries have large vehicle life as with their limited income automobiles remain as one of the important asset of their household. This favors the aftermarket supplies of automobile manufacturing market in the region as the people prefer to replace parts even for the old vehicles instead of buying a new vehicle.

Obsolescence is one of the major restraints for the auto parts manufacturing industry which regularly affects auto parts production as with the change in technology the parts manufactured with existing technology finds less usage. For instance, the move into non petrol fueled vehicles has affected the petrol based auto parts to a great extent. On a smaller scale, auto parts manufacturing is also affected in terms of design, wherein new models and vehicle architecture progressively change the industry's requirements.

Cost of production is one of the important factors for the profitability of auto parts manufacturing market. Cost of labor plays an important in the profitability of auto parts manufacturing firms and it proves to be substantially beneficial for the company to operate manufacturing facilities at locations where labors are cheaper. The auto manufacturing industry is highly involved in the research and development (R&D) activities, however the big firms have large R&D benefits over the smaller one due to advantage of capital access with the former. Relationship with OEMs is one of the important factors for the sales in the auto parts manufacturing market as the market is flooded with a large number of players.

To view TOC of this report is available upon request @ www.persistencemarketresearch.com/toc/3544

Global auto parts market is consolidated where few big companies control most of the market share. The key companies in the auto parts manufacturing market include Robert Bosch GmbH, Denso Corporation, Continental AG, Magna International Inc., Aisin Seiki Co., Johnson Controls Inc., Faurecia and Hyundai Mobis. The majority of companies in auto parts manufacturing market belong to Germany, Japan and the U.S.

About Persistence Market Research
Persistence Market Research (PMR) is a third-platform research firm. Our research model is a unique collaboration of data analytics and market research methodology to help businesses achieve optimal performance.

To support companies in overcoming complex business challenges, we follow a multi-disciplinary approach. At PMR, we unite various data streams from multi-dimensional sources. By deploying real-time data collection, big data, and customer experience analytics, we deliver business intelligence for organizations of all sizes.
Media Relations Contact