Spices Market 2016: Company Profiles, Market Segments, Landscape, Demand and Forecast – 2022
Global Spices Market Information- by Type (turmeric, chili & pepper, cinnamon, nutmeg), function (flavor), application (culinary) and Region - Forecast to 2022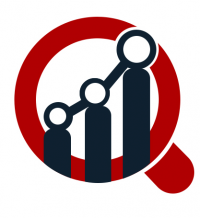 Pune, India -- (SBWire) -- 06/16/2017 --Market Research Future published a Cooked Research Report on Global Spices Market which is estimated to grow more than 2.84% after 2022

Market -Overview

Spice can be dried seeds, fruits, roots, barks, or vegetative substances primarily used for flavoring, coloring or preserving food. Spices are distinguished from herbs, which are parts of leafy green plants also used for flavoring or as garnish. Many spices have antimicrobial properties. A spice may have an extra use, usually medicinal, religious ritual, cosmetics or perfume production, or as a vegetable. For example Turmeric roots, are consumed as a vegetable and garlic as an antibiotic.

Spice exports contribute to nation's gross income considerably, in countries like China, India, Africa and the Middle East. Spices are generally sold at premium prices and also are in greater demand which can further enhance export revenues in major spice producing countries. Spices farming mechanism starts at grass root level conserving the generative and renewing capacity of the soil, plant nutrition, and soil management, yields nutritious food rich in vitality which has resistance to diseases. Increasing demand of natural flavoring and coloring agents in food, medicinal properties and health benefits are driving the spices market.

According to a recent study report published by the Market Research Future, The global market for Spices has witnessed continued demand during the last few years and is estimated to reach 83,468 kilo tons by 2022, at a CAGR of 2.84% from 2016 to 2022. Increase in versatile demand across various food and beverage segments particularly for convenience foods and beverages islikely to drive the global spices market during forecast period 2016 to 2022.

Based on spice function, flavor formed an essential function base for spices enabling it to gain maximum share in the year 2016 followed by color. Spices have been majorly used for flavoring or as a garnish since ancient times. The flavor of a spice is derived in part from compounds (volatile oils) from various parts of plants roots, seeds, bark and other plant parts. Based on spice form, whole form and powdered form held a major share in the spices market in the year 2016. Increase in demand for convenience products there is strong potential for powder form growth in the spices market. Crushed/chopped/ flakes are emerging as new segment especially for bakery and pizza preparations.

Sample Copy of Report @ https://www.marketresearchfuture.com/sample_request/1644

Key Players:

The Global Spices Market appears to be highly competitive and diversified with the presence of many well established players having regional and global presence. Product differentiation, portfolio, and pricing are some of the factors these players compete based on.

The leading market players in the global spices market primarily are McCormick & Co., Inc. (U.S.), Olam International (Singapore), Everest Spices (India), B&G Foods Holdings Corp. (U.S.), Cerebos Gregg's Limited (New Zealand), MTR Foods Private Limited (India), Mahashian Di Hatti Limited (MDH)(India) and ITC Spices (India)

Market - Segment

The Spice Market can be segmented in to 4 key dynamics for the convenience of the report and enhanced understanding;

Segmentation by Type : Comprises turmeric, chili & pepper, cinnamon, nutmeg, ginger and others.
Segmentation by Function: Comprises flavor, color, preservative and others.
Segmentation by Application: Comprises culinary, sauces and dips, bakery foods, RTE foods, beverages, and others.
Segmentation by Regions: Comprises Geographical regions - North America, Europe, APAC and Rest of the World.

Access the market data and market information presented through more than 25 market data tables and 25 figures spread over 82 numbers of pages of the project report "Spices Market - Forecast to 2022"

Regional Analysis

Spices are the pearls of developing countries. Spices are demand in the industrialized world, the export of these basic agricultural commodities by India can be relied upon to earn valuable foreign exchange. India, blessed with agro-climatic zones, exports spices to 120 countries. India being a major producer of spices boosts stronger potential for spices supply. There is high demand for spices from regions like Asia Pacific, Middle East and Europe.

In terms of geography, the Americas accounted for the majority market share during 2016 and will continue to dominate the market for the next four years. Some of the major factors responsible for the market's growth in the region is the growing demand for fair trade labelled products, high import rate, and the availability of high quality products of organic spices.

Access Report Details @ https://www.marketresearchfuture.com/reports/spices-market-1644

Brief of TOC of Spices Market:

1 Executive Summary

2 Introduction
2.1 Definition
2.2 Scope of the Study
2.2.1 Research Objective
2.2.2 Assumptions
2.2.3 Limitations
2.3 Market Structure

3 Research Methodology
3.1 Introduction
3.2 Primary Research
3.3 Secondary Research

4 Market Dynamics

Continued…

About Market Research Future
At Market Research Future (MRFR), we enable our customers to unravel the complexity of various industries through our Cooked Research Report (CRR), Half-Cooked Research Reports (HCRR), Raw Research Reports (3R), Continuous-Feed Research (CFR), and Market Research & Consulting Services.

MRFR team have supreme objective to provide the optimum quality market research and intelligence services to our clients. Our market research studies by products, services, technologies, applications, end users, and market players for global, regional, and country level market segments, enable our clients to see more, know more, and do more, which help to answer all their most important questions.

In order to stay updated with technology and work process of the industry, MRFR often plans & conducts meet with the industry experts and industrial visits for its research analyst members.
Media Relations Contact