Electronic Paper Display Market Analysis and Forecast Report
Electronic Paper Display Report, published by Allied Market Research, forecasts that the global market is expected to garner $4274 billion by 2022, registering a CAGR of 37.5% during the period 2016-2022.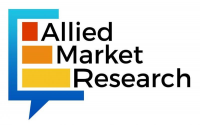 Portland, OR -- (SBWire) -- 06/16/2017 --The major factors that boost the global electronic paper display (EPD) market growth include the ongoing technological advances, emerging applications areas, positive environmental impact, and the advantages provided by e-paper display over other display technologies. In addition, the lower cost involved in manufacturing of electronic paper display and the efforts towards integration of e-paper with flexible electronics are anticipated to supplement the market growth. However, the low refresh rate of electronic paper display and the absence of multiple colors limit this market growth.

"Early Buyers Will Receive 20% Customization on This Report."

E-readers segment accounted for the major market share in 2015, and is expected to maintain similar trend throughout the forecast period. This is attributed to the wide adoption of e-readers in established as well as developing economies, owing to the growth of web-based learning and digital reading habits. Electronic shelf labels, followed by others products category, which includes smartcards, cabinet lock readers, and information signage held second and third largest market share respectively in 2015.

Geographically, North America accounted for the majority share in the e-paper display market in 2015, with anticipation to reach $1,339 million by 2022, maintaining lead throughout the forecast period. High rate of adoption and higher disposable income of North American population are some of the factors that would enable the region to dominate the e-paper display market during the forecast period. Moreover, Asia-Pacific followed by LAMEA are expected to grow at relatively higher CAGRs, owing to the presence of ample growth opportunities in terms of technology adoption and possible investment prospects in these regions.

Get PDF brochure of the report at: https://www.alliedmarketresearch.com/request-sample/1904

Key Findings of the E-Paper Display Market

1. In 2015, e-readers generated the highest revenue, accounting for over 50% of the global electronic paper display market.

2. Auxiliary displays segment is are expected to grow at the highest CAGR of 41.0% from 2016 to 2022.

3. Consumer & wearable electronics held the major market share of around 24% in 2015, while retail & enterprise segment is expected to gain dominance by 2022, owing to the growing employment of smart shelves.

4. Asia-Pacific is the fastest growing region globally, whereas China dominates the Asia-Pacific market, in terms of revenue generation, followed by Japan.

The key players profiled in the report are E Ink Holdings, Plastic Logic, Cambrios Technologies Corporation, Inc., Amazon Liquavista, Clearink Display, Guangzhou Oed Technologies Co. Ltd, Inkcase, LG Electronics, Pervasive Displays, Plastic Logic, and Samsung.
Media Relations Contact