Memristor Market - Global Opportunity Analysis and Industry Forecast
Memristor Market report, published by Allied Market Research, forecasts that the global market is expected to garner $79.0 million by 2022, registering a CAGR of 69.9% during the period 2016 - 2022.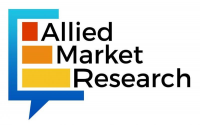 Portland, OR -- (SBWire) -- 06/16/2017 --Memristors are basic circuit elements, which possess the property of memory as well as resistors. The memristors have emerged as a viable substitute of flash memories and they also help in the fabricating advanced neural networks. The market of memristor is in its nascent phase of commercialization and companies are indulging in partnerships to increase their research and development budget to make this technology commercially more viable. Molecular & Ionic Film Memristor held over half of the market in 2015.

"Early Buyers Will Receive 20% Customization on This Report."

Factors that drive the growth in the global memristor market include advantage of memristor over other memories, increase in demand for industrial robots that require memory element, increase in number of data centers, and growth in number of portable electronic products where memristor has emerged as a replacement of non-volatile memories. However, high initial cost and variation of understanding among stakeholders restrain the growth in memristor industry; though, growth in trend of Internet of Things (IoT) and growth in demand of neural networks open new opportunities for the players in memristor market.

Molecular & Ionic Film Memristor held the largest share in the memristor industry in 2015 and is expected to maintain its dominant position throughout the analysis period, due to the remarkable properties such as have easier fabrications and less cost. Hewlett-Packard (HP) is conducting research on titanium dioxide memristor, which is one of the types of molecular and ionic memristors.

Electronics segment dominated with more than 44% memristor market share, in 2015. The memristors have emerged as a viable and more efficient substitute of flash memories that find their application mostly in electronic devices, which drives their traction in electronic industry. Further, the number of industrial robots worldwide has increased considerably in the last decade. In 2015, the highest number of industrial robots, (i.e. about 250 thousand units) were sold in a year. The increase in demand of automation process in industries is expected to surge the number of industrial robots even further. These robots required flash memories with zero boot time, more durability, and smaller space consumption, which are basic advantages of memristors. These properties of memristors are projected to drive their traction in industrial segment and is anticipated to exhibit high growth rate i.e. more than 70% in this segment of global memristor market during the forecast period.

Get PDF brochure of the report at: https://www.alliedmarketresearch.com/request-sample/1856

Key Findings of the Memristor Market

1. In terms of value, spin-based & magnetic memristor is projected to be the fastest growing segment during the analysis period.

2. North America is expected to continue dominating the memristor market in the coming years. North America is forecasted to grow at a CAGR of 66.4%.

3. In 2015, electronic industry vertical held over 44% of share in memristor market which was the highest among all the industry verticals.

4. Healthcare is expected to be the fastest growing segment among all the industry verticals with the 86.3% CAGR.

5. The U.S. occupied approx. two-thirds of the total North American memristor market in 2015.

6. Canada memristor market is expected to be one of the fastest growing country in North America. It is expected to grow at a CAGR of 70.0% from 2016 to 2022

In 2015, North America and Europe collectively accounted for over two-thirds of the total memristors market and are expected to continue this trend due to presence of major players in the region, which indulge in R&D. Furthermore, developed nations present in the region are amongst the first ones to incorporate the advance technologies. However, the unprecedented growth in electronic devices in Asia-Pacific region opens lucrative opportunities and high growth rate for the memristor market during the forecast period.

The major companies profiled in the report include HP development company, Intel Corporation, Knowm Inc., Micron Technology, Inc., Panasonic Corporation, Rambus Incorporated, Samsung, SanDisk Corporation, Sk Hynix Inc., L.P., and Toshiba Corporation.
Media Relations Contact