Pet Wearable Market - Pet Wearables for Medical Diagnosis and Treatment Present Lucrative Options for Growth
Pet Wearable Market- Global Industry Analysis, Size, Share, Growth, Trends and Forecast 2016 - 2024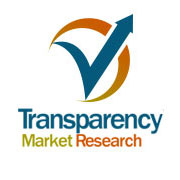 Albany, NY -- (SBWire) -- 08/14/2017 --The global pet wearables market is extremely consolidated and the top two players – GEA Group AG and DeLaval Inc. – together accounted for a whopping 89% of the total market revenue in 2015. Transparency Market Research finds that strategic expansion of businesses is the general trend observed among the leading players in the pet wearables market. Considering that the market is still in its initial growth phase, companies are keen on expanding their foothold in untapped product and technology segments and regions.

Strong R&D efforts and product innovation are some other key strategies adopted by prominent companies. A case in point would be DeLaval Inc. The firm launched LONGEVITY in May 2016, a program that is designed to help producers manage the health of their herd. The program offers a complete nutritional solution at all stages of a cow's lifecycle.

Browse The Press Release:http://www.transparencymarketresearch.com/pressrelease/pet-wearable-market.htm

The opportunity in the global pet wearables market is estimated to rise from US$1.0 bn in 2016 to be worth US$2.5 bn by 2024 at a strong CAGR of 12.0% therein.

Pet Wearables for Medical Diagnosis and Treatment Present Lucrative Options for Growth

Based on technology, the global pet wearable market is expected to be led by GPS-based products and the segment is likely to account for a share just short of 45% by the end of 2016. This will be followed by the RFID segment. Although sensors account for a low share in the pet wearables market in terms of revenue, the segment is anticipated to register a 12.3% from 2016 to 2024, higher than any other technology segment. By application, the pet wearables market is dominated by the identification and tracking segment, while the medical diagnosis and treatment segment will report a high CAGR during the forecast period.

Geographically, North America and Europe will contribute to over 75% of the market during the forecast period, predicts TMR. North America presently has the highest penetration of pet wearables in the world. Majority of the uptake of pet wearable technologies and devices is attributed to the U.S., reflecting close to 75% from 2016 to 2024. Asia Pacific, which is anticipated to project a CAGR higher than any other regional pet wearables market, is expected to be driven by the increased adoption and sales of GPS-based devices.

Connectivity Costs and Issues Restricts Wide-scale Adoption of Pet Wearables in Developing Markets

Increasing expenditure on pets and remarkable changes in the global demographics have proven to be two of the key factors driving the pet wearables market. "Fueled by increased disposable income, pet owners are investing more on their pets now than ever before," the author of the study notes. TMR predicts that the overall expenditure on pets is slated to increase by about 50% by 2020, with spending on pet wearables to surpass that on pet food by 2017.

Make an Enquiry @ http://www.transparencymarketresearch.com/sample/sample.php?flag=S&rep_id=12701

In addition to this, the global market for pet wearables is fueled by the growing awareness among pet owners and owners of farm animals regarding the importance of monitoring and tracking the animals' health and fitness.

In contrast, unreliable internet connectivity in several developing markets acts as a major impediment to the growth of the pet wearables market. The high cost per line of wireless technology is also threatens to slow down the acceptance of pet wearables in many countries.
Media Relations Contact