Prescription Dermatology Therapeutics Market Grows with Growing Awareness About Skin Quality
Transparency Market Research Report Added "Prescription Dermatology Therapeutics Market" to its database.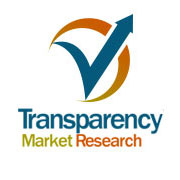 Albany, NY -- (SBWire) -- 08/15/2017 --Skin is the largest organ of the body, and the first point of contact for microbes and toxins, any functional issue with it makes the person pay high prices for it. It contains a rich habitat of microbes which results in various dysfunctions, and this is the point where dermatology steps in. The importance of skin has increased in the recent years. High range of population is willing to treat various dermatological diseases due to awareness. Expansion of the number of indications treated by topical drugs is likely to drive the growth of the dermatology drugs market. Historically acne and rosacea have been the primary indications treated, however ongoing research and development efforts focused on new signs such as hair growth, discoloration, and onychomycosis promise to increase the range of uses for prescription dermatology therapeutics and as a result, expand the addressable market of the prescription dermatology therapeutics.

Obtain Report Details: http://www.transparencymarketresearch.com/prescription-dermatology-therapeutics-market.html

Prescription Dermatology Therapeutics Market: Drivers and Restraints

An increase in pollution, stress, and lack of nutrition, skin disorders are growing at a rapid pace. People are obsessed with their aesthetic appearance due to an overbearing influence of celebrity culture and rising expenditure on personal care is driving demand for aesthetic procedures and therapies. The urban people are getting more exposed towards dermatologists and have their treatments done with them to assure safety and efficacy and get their desired results. A long-term impact in the field of research and development is making newer innovations in the field to dermatology. This, in turn, is leading the companies to shift their focus more on the dermatological segment which leads them towards good business opportunities in prescription dermatology therapeutics market. However stringent regulations for approval of dermatology drugs is restraining the growth of this market.

Prescription Dermatology Therapeutics Market: Segmentation

By product type, the prescription dermatology therapeutics market can be segmented into,

Prescription Acne and Rosacea Drugs
Prescription Fungal Infection Drugs
Prescription Psoriasis Drugs
Prescription Hyperpigmentation/ Melisma Drugs
Prescription Skin Cancer Drugs
Prescription Hair Loss and Hair Removal Drugs
Prescription Antiaging and Photo Damage Drugs
Prescription Dermatitis and Seborrhea Drugs
Other Prescription Skin Disorder Drugs

By distribution channel, the prescription dermatology therapeutics market can be segmented into,

Hospital Pharmacy
Retail Pharmacy
Mail Order Pharmacy

High frequency of skin disorders and skin cancers across the globe is expected to increase the number of patients who will require diagnosis and treatment for several skin conditions, in turn, boosting the demand for prescription dermatology therapeutics market.

Prescription Dermatology Therapeutics Market: Overview

Growing awareness about skin quality, coupled with the rising spending power of people worldwide, are some of the factors driving demand in the global prescription dermatology therapeutics market. Also, aggressive marketing strategies from existing players along with massive investment in research and development to create new drugs have led to significant increase in sales of prescription dermatology therapeutic drugs. Besides, the omnipresent polluted environment, busy lifestyle, global warming are affecting the quality of skin, has also been bolstering swift uptake of therapies that help to protect the skin and thwart damages.

Fill the form for an exclusive sample of this report: http://www.transparencymarketresearch.com/sample/sample.php?flag=B&rep_id=22733

Prescription Dermatology Therapeutics Market: Region-wise Outlook

Regionally, the market is segmented into North America, Europe, Asia-Pacific, Latin America and the Middle East and Africa. North America and Europe dominate the global prescription dermatology therapeutics market with maximum share. However, Asia-Pacific region will gain market share due to robust demand from developing countries with fast-growing economies such as China, Japan, and India. The increasing awareness about organic products and the rising fortunes of the middle-class populace has facilitated a massive upsurge in the prescription dermatology therapeutics in this region.

Prescription Dermatology Therapeutics Market: Key Players

Some of the major market players of prescription dermatology therapeutics market include Allergan Inc., Bayer AG, Bristol-Myers Squibb Company, F. Hoffmann-La Roche Ltd., Genentech, Inc., GlaxoSmithKline Plc, Merck & Company, Inc., Novartis Pharmaceuticals Corporation, Pfizer, Inc., SkinMedica, Stiefel Laboratories, Inc. and Valeant Pharmaceuticals, Inc.

The report offers a comprehensive evaluation of the market. It does so via in-depth qualitative insights, historical data, and verifiable projections about market size. The projections featured in the report have been derived using proven research methodologies and assumptions. By doing so, the research report serves as a repository of analysis and information for every facet of the market, including but not limited to: Regional markets, technology, types, and applications.
Media Relations Contact