Global 3D Fluoroscopy Technique System Market - Opportunity Analysis and Industry Forecast by 2025
This report provides a quantitative analysis of the current trends and estimations from 2017 to 2023 of the Global 3D fluoroscopy technique system market to identify the prevailing market opportunities.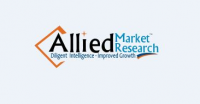 Pune, Maharashtra -- (SBWire) -- 08/14/2017 --Fluoroscopy is an imaging technique majorly used in medical applications. The X Rays are employed in the fluoroscopy method to obtain real-time moving images of the interior of a patient, pumping action of the heart and motion of swallowing. Three-dimensional fluoroscopy is useful during diagnosis, therapy and in general radiology interventional radiology and image-guided surgery. Furthermore, this technique is also utilized for intraoperative imaging for fixation of difficult spinal fractures. The aforementioned technique reduces total radiation exposure time for both the patient and the surgeon.

Get PDF brochure of the report@ https://www.alliedmarketresearch.com/request-toc-and-sample/2611

The market is witnessing strong demand owing to increase in utilization of fluoroscopy in mobile surgical C-arms and in fixed systems for cardiac angiography, neuro angiography, and interventional vascular radiography. Moreover, 3D fluoroscopy technique results in relatively high radiation dose to patients, especially for complex interventional procedures such as placing stents as well as other devices inside the body, which require fluoroscopy to be administered for a long period of time. However, high costs involved in the production of these machines is expected to hinder the market growth to some extent.

In May 2017, Varex Imaging Corporation completed the acquisition of Medical Imaging business of PerkinElmer, Inc. This acquisition has made Varex to come up with image sensor technology for medical fluoroscopy applications. The major advantages of our CMOS FPD technology for fluoroscopy are low noise, high speed, high resolution, compact form factor, coupled with extremely low image lag.

Comprehensive competitive analysis and profiles of major market players such as Stryker Corporation, 7D Surgical, Shenzhen Anke High-tech Co., Ltd, FIAGON GMBH, Micromar Industria e Comercio Ltda, Varex Imaging Corporation, GE Healthcare, Philips Healthcare, and Siemens Healthineers, and Ziehm Imaging is also provided in the report.

Access Full Summary@ https://www.alliedmarketresearch.com/3D-fluoroscopy-market

3D Fluoroscopy Market Key Segments:

By Product

- Spinal Disorders
- Spinal Cancers
- Knee Joint Diseases

By Application

- Hospitals
- Ambulatory Surgical Centers
- Diagnostic Centers
- Others (Clinics and Nursing Centers)

Other Market Players:

- Hologic, Inc.
- Toshiba Medical Systems
- Orthoscan, Inc.
- Hitachi Medical Systems
- Varian Medical Systems.
- Amico X-ray technologies
- Carestream Health
- Philips N.V.
Media Relations Contact