Neurostimulation Devices Market Projected to Grow at 12.7% CAGR by 2020
Growing need for managing neurological disorders and chronic pain has led to an upsurge in demand for neurostimulation technology in the healthcare industry.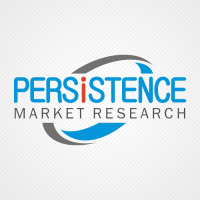 New York, NY -- (SBWire) -- 08/31/2017 --Increasing prevalence of depression, nociceptive pain, epilepsy, neuropathic pain, and Parkinson's disease is further predicted to fuel demand for the neurostimulation devices globally. According to a recently published report by Persistence Market Research, the global neurostimulation devices market is predicted to register a growth of 12.7% CAGR over the forecast period, 2014 – 2020.

The healthcare industry is plagued with neurological diseases that been a catalyst for neuropathic pain, depression, nociceptive pain, Parkinson's disease, and epilepsy. In the backdrop of diseases such as diabetes, cancer, and arthritis, the healthcare manufacturers and experts are compelled to develop and enhance the existing models used for neurological disorders. Integrating the neurostimulation technology has been a recent trend observed among the healthcare manufacturers today.

A sample of this report is available upon request @ https://www.persistencemarketresearch.com/samples/2824

Increasing need for management of the chronic pain and neurological disorders has led to an upsurge in demand for neurostimulation devices equipped with the enhanced technology. Adoption of the neurostimulation technology enables the neurologists to activate the components of nervous system through usage of microelectrodes. The neurostimulation devices deliver electric signals to the nervous system at particular intervals. This battery powered, stopwatch sized device is implanted in the brain during the surgical procedure for managing chromic pain and neurological disorders.

On the other hand, bound by several side-effects, demand for neurostimulation devices is predicted to be hindered during the forecast period. Moreover, increasing availability of alternate therapies and treatment for neurological disorders is predicted to inhibit growth of the global neurostimulation devices market throughout 2020.

Browse Complete Report @ https://www.persistencemarketresearch.com/market-research/neurostimulation-devices-market.asp

The neurostimulation devices include external and implantable devices and find application in treatment of various diseases including epilepsy, depression, Parkinson's disease, urinary and fecal incontinence, pain management, gastroparesis, hearing loss and others. The external devices are segmented as transcranial magnetic stimulation (TMS), transcutaneous electrical nerve stimulation (TENS), and others. The implantable devices include deep brain stimulation (DBS), vagus nerve stimulation (VNS), gastric electric stimulation (GES), spinal cord stimulation (SCS), sacral nerve stimulation (SNS), cochlear implants (CI) and others.

North America among other regions is predicted to represent a leading position in the global market. The neurostimulation devices market in North America is predicted to remain a dominant market globally due to increasing prevalence of neurological diseases and disorders. Government and private organisations in North America are taking initiatives to spread awareness campaigns regarding the neurological diseases and adverse impact of the same on health.

Request to view table of content @ https://www.persistencemarketresearch.com/market-research/neurostimulation-devices-market/toc

Growing availability of enhanced neurological treatments is further predicted to contribute towards the global market growth in North America. The Europe neurostimulation devices market is predicted to expand attributed to initiatives taken by the several public organisations for enhanced healthcare services. APAC among other regions is predicted to reflect a relatively fast growth attributed to growing incidences of neurological diseases including osteoporosis, and arthritis in various countries including China and Japan through 2020.

Leading market players operating in the global market of neurostimulation devices are St. Jude Medical, Inc., Boston Scientific Corporation, Medtronic, Plc, Cochlear, Ltd., MED-EL., NDI Medical, LLC, NeuroSigma, Inc., NeuroPace, Inc., and Cyberonics, Inc.

About Persistence Market Research
Persistence Market Research (PMR) is a third-platform research firm. Our research model is a unique collaboration of data analytics and market research methodology to help businesses achieve optimal performance.

To support companies in overcoming complex business challenges, we follow a multi-disciplinary approach. At PMR, we unite various data streams from multi-dimensional sources. By deploying real-time data collection, big data, and customer experience analytics, we deliver business intelligence for organizations of all sizes.
Media Relations Contact