Tattoo Removal Market Is Expected to Cross USD 4,794.9 Million by 2023
Tattoo Removal Market information, by Treatment Method (Laser therapy, surgical method, topical creams), by end user - Global Forecast to 2023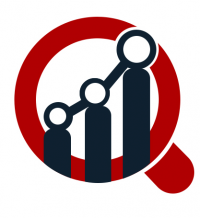 Pune, India -- (SBWire) -- 09/20/2017 --Market Research Future adds new report of "Tattoo Removal Market Research Report - Global Forecast to 2023" it contains Company information, geographical data and Table of Content

Market Synopsis of Tattoo Removal Market:

Market Scenario:

Tattoos are permanent markings in the skin made by injecting ink using needles into the second layer of skin called dermis. The practice of tattooing is now an acceptable form of body art. Tattoo is sported to mark special events, to pay honour or respect, to celebrate life, choices, and to pay tribute and memorial to life's purpose and companions. Over the past years, the tattoo has become an attractive, artistic and expression among the people. Having said that, most of the people getting their skin inked are between the ages 18 to 24. About 80% of these decisions are made from immaturity. There has been a tremendous growth in the number of people getting their skin inked and so do in the number of people getting it removed. Current employment policies do not expressively prohibit the tattoos but the presence of tattoo on an employ can leave a differentiating impression, mostly negative as a result, person's professional life is affected by it. The reality of today's employment market is fuelling the laser tattoo removal market significantly. Moreover, the poor art work, personal makeover has driven market for tattoo removal. Globally the market for tattoo removal is growing rapidly. Globally the market for tattoo removal is expected to grow at the rate of about 15.6% from 2017 to 2023.

Get a Sample Report @ https://www.marketresearchfuture.com/sample_request/1701

Key Finding

- The Tattoo Removal global market and is expected to reach $4,794.9 million by 2023.

- Laser Therapy holds the largest share of 66% of the market.

- North America holds the largest market share of Tattoo removal market and is anticipated to reach $1,944.4 million by the end of forecast period.

- Globally, Asia-Pacific the fastest growing region and expected to grow at the rate of 16.2% during the forecast period.

Market Segments:

Tattoo Removal market has been segmented

- On the basis of Treatment Method which comprises of Laser Therapy, Surgical Method, Topical Creams and others. Laser therapy accounted for the largest market share of 66% of total market in 2016.

- On the basis of End User, market is segmented into Laser centers, dermatology clinics, and other. Laser centers dominated the global market with the largest market share of 60.9% of the total market in 2016.

Browse Report Details @ https://www.marketresearchfuture.com/reports/tattoo-removal-market

Key Players for Tattoo removal Market:

Some of the key players in this market are:

- Astanza
- Cutera Inc.
- CynoSure
- Dimyth
- Lutronic
- Syneron Medical Ltd.
- Quanta System S.p.A.

Intended Audience

- Tattoo Removal Laser manufacturers and suppliers
- Tattoo Removal Service Providers
- Contract Research Organizations (CROs)
- Research and Development (R&D) Companies
- Government Research Laboratories
- Independent Research Laboratories
- Government and Independent Regulatory Authorities
- Market Research and Consulting Service Providers
- Academic Institutes and Universities

Enquire about this Report @ https://www.marketresearchfuture.com/enquiry/1701

Regional Analysis of Tattoo removal Market:

Globally North America is the largest market for Tattoo removal. This large share is majorly due to the large number of tattoo studios in the United States and the huge tattoo loving population. Number of people getting their skin inked is more in North American region which ultimately helps in growth of the tattoo removal market in the region. Europe is the second-largest market majorly due to recent advancements in the laser technology and the increasing adoption of the laser technology by the European countries for the purpose of body aesthetics. Furthermore, Asia-Pacific market is expected to be the fastest growing market for Tattoo removal due to continuous developments in developing countries like India and China. China and Japan are the countries having cultural connection with the tattoos that goes long back in the history. Rising number of people opting to go for Laser therapy in order to get rid of tattoos is boosting the tattoo removal market in this region. On the other hand, Middle East & Africa are the countries with less craze for the art of a tattoo making and also due to the affordability issues and hesitant approach of people towards body aesthetics is slowing the growth of the tattoo removal market in the region.

About Market Research Future
At Market Research Future (MRFR), we enable our customers to unravel the complexity of various industries through our Cooked Research Report (CRR), Half-Cooked Research Reports (HCRR), Raw Research Reports (3R), Continuous-Feed Research (CFR), and Market Research & Consulting Services.

MRFR team have supreme objective to provide the optimum quality market research and intelligence services to our clients. Our market research studies by products, services, technologies, applications, end users, and market players for global, regional, and country level market segments, enable our clients to see more, know more, and do more, which help to answer all their most important questions.
Media Relations Contact