Dental Sleep Medicine Market to Show Remarkable Growth of 8.74% by 2023
Dental Sleep Medicine Market Information: by treatment & diagnostics (positive airway pressure (pap) therapy), by end users - global forecast till 2023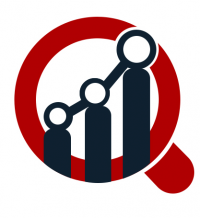 Pune, India -- (SBWire) -- 09/21/2017 --Market Research Future adds new report of "Dental Sleep Medicine Market Research Report – Global Forecast to 2023" it contains Company information, geographical data and Table of Content

Competitive Analysis:

- Koninklijke Philips N.V.
- ResMed
- Fisher & Paykel Healthcare
- Drive DeVilbiss Healthcare
- Curative Medical Inc.,
- Apex Medical Corporation
- BMC Medical Co. Ltd.
- Becton
- Dickinson and Company

Key Findings

- Treatment segment accounted for the largest market share of 61.42 % in 2016, which is expected to grow at a CAGR of 8.74 % during the forecast period 2016-2022

- Hospitals and sleep laboratories accounted for the largest market share of 57.1 % in 2016,

- North America accounted for the largest market of USD 2,849.44 million in 2016

Get a Sample Report @ https://www.marketresearchfuture.com/sample_request/3021

Market Segments:

The global dental sleep medicine market is segmented on the basis of treatment, diagnostics and end user.

- On the basis of Treatment segment is sub-segmented into positive airway pressure (PAP) therapy, oral and nasal devices, airway systems, drugs, surgery

- On the basis of Diagnostics segment is segmented into polysomnography and respiratory polygraphy, home oximetry and actigraph

- On the basis of End User, the dental sleep medicine market is segmented into hospitals, sleep laboratories, and home

Market Highlight:

Dental sleep medicine is an area of dental practice, which uses therapies including oral appliances such as positive airway pressure (PAP) devices, nasal masks, airway systems etc., and drugs such as Provigil (modafinil) and Nuvigil (armodafinil) for the treatment of sleep-disorders affecting breathing such as snoring, upper airway resistance syndrome (UARS), bruxism, and sleep apnea. Rising prevalence sleep apnea across the globe is the leading cause for the growth of the global dental sleep medicine market.

The market for dental sleep medicine is rising primarily because of unmet medical needs. According to the American Academy of Dental Sleep Medicine, nearly 30 million adults in the U.S. have obstructive sleep apnea. Sedentary lifestyles, long working hours, exposure to noise, and light pollution such as use of bright neon lights hamper the sleep. Positive air pressure therapy holds the largest market share due to its safety and efficiency as well as efficacy compared to surgeries and drugs.

Browse Report Details @ https://www.marketresearchfuture.com/reports/dental-sleep-medicine-market-3021

Polysomnography and respiratory polygraphy remains the gold standard dental sleep medicine diagnostics. However, their market share is being increasingly threatened by the rise of portable and home based systems due to their ease of use and efficiency and accuracy. The use of advanced software in these product is the prime cause of rise in efficiency and accuracy. Though, Oximetry is portable and faster, but produce less sensitive and inaccurate results.

Intended Audience

- Global Dental Sleep Medicine Manufacturers
- Global Dental Sleep Medicine Suppliers
- Research and Development Laboratories
- Market Research and Consulting Service Providers

Regional Analysis of Global Dental Sleep Medicine Market

North America was the largest market for global dental sleep medicine in 2016. The North American market is led by the U.S. due to high per capita income, better reimbursement policy for medical devices, and larger healthcare market. Also, the concentration of major medical device manufacturers in the U.S. drives the growth of the North American market. Europe held the second largest market in the global dental sleep medicine in 2016. Owing to a large unmet need, the developing regions, particularly, Asia Pacific and the Middle East & Africa expected to show the fastest growth for high-tech and low-tech dental sleep medicine products respectively over the forecast period.

Enquire about this Report @ https://www.marketresearchfuture.com/enquiry/3021

About Market Research Future
At Market Research Future (MRFR), we enable our customers to unravel the complexity of various industries through our Cooked Research Report (CRR), Half-Cooked Research Reports (HCRR), Raw Research Reports (3R), Continuous-Feed Research (CFR), and Market Research & Consulting Services.

MRFR team have supreme objective to provide the optimum quality market research and intelligence services to our clients. Our market research studies by products, services, technologies, applications, end users, and market players for global, regional, and country level market segments, enable our clients to see more, know more, and do more, which help to answer all their most important questions.
Media Relations Contact