Don't Ignore the Appearance of Eye Floaters
Retina Macula Specialists of Miami would like to remind patients about the importance of regularly visiting their eye doctor and receiving an eye exam. Untreated problems in the eye that are ignored could lead to visual impairment or full vision loss. These exams may also assist in diagnosing other systemic issues such as diabetes.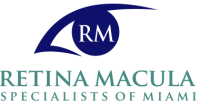 Miami, FL -- (SBWire) -- 09/15/2017 --An important eye symptom to be aware of is eye floaters. These floaters have no specific shape, sometimes showing up as cobwebs, strings, or specks. As people age, these floaters have greater odds of showing up and they are associated with changes happening within the eye's gel-like substance called the vitreous, or vitreous humor. Generally, floaters pose no harm to patients but it is strongly advised to visit an eye doctor, particularly if the floaters seem to persist. Acute floaters may indicate a serious issue in the eye requiring treatment such as a retinal detachment or retinal break.

About Retina Macula Specialists of Miami
Retina Macula Specialists of Miami is a nationally acclaimed retina practice dedicated to the medical and surgical management of vitreoretinal diseases. Each of its extensively trained doctors is certified by the American Board of Ophthalmology and ready to help treat eye diseases such as diabetic retinopathy, retinal detachment treatment, age-related macular degeneration, and more. There are three convenient locations in Miami, Coral Gables, and North Miami Beach.

For contact information or to request an appointment, please visit https://www.retinamaculamiami.com.
Media Relations Contact