Demand Response Market: Challenges and Opportunities Report 2016 to 2026
Future Market Insights has announced the addition of the "Demand Response Market: Global Industry Analysis and Opportunity Assessment 2016-2026" report to their offering.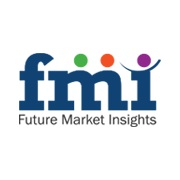 Valley Cottage, NY -- (SBWire) -- 09/15/2017 --Peak energy demand periods – the period when energy demand is significantly higher than usual energy supply – can disrupt the entire energy distribution system leading to more number of blackouts. This typically takes place amid 4 pm and 8 pm on weekdays, when businesses are open and simultaneously people are back to their home from work; turn on their lights, HVAC equipment and other appliances. Also during extreme meteorological conditions like heat wave, demand for energy considerably outstrips energy supply and, around hours of peak energy demand, homeowners face serious risk of blackout or power outage. Demand response is a mode for energy firms to discourage energy consumption by rewarding homeowners & businesses with bill credits for reduction in energy use. Utilities and other energy system operators are increasingly getting inclined towards demand response as a environmentally responsible and cost-effective way to mitigate peak load while on the other hand customers are gradually looking to demand response programs to help cope energy costs.

Demand Response Market: Segmentation

Demand response market is segmented on the basis of type, vertical and region. On the basis of type, demand response market can be segmented into hardware, software and service. Hardware is further sub-segmented into thermostat, smart meters and grid-interactive electric water heater. According to service, demand response market can be further segmented into system integration service, curtailment & consulting service, maintenance service and managed service. On the basis of software, demand response market can be sub-segmented as industrial & commercial demand response management system, residential demand response management system and mobile applications. Demand response market can be segmented according to vertical which includes public, retail, manufacturing, media & entertainment, transportation & logistics, IT & telecommunication, banking, financial service and insurance (BFSI), healthcare and energy & utility. Regionally, demand response market can be segmented into North America, Latin America, Western Europe, Eastern Europe, Middle East & Africa (MEA), Asia Pacific excluding Japan (APEJ) and Japan.

Request Report Sample@ https://www.futuremarketinsights.com/reports/sample/rep-gb-1287

Demand Response Market: Regional Outlook

Demand response market is witnessing steady growth and is anticipated to witness double digit CAGR during the projected period. North America was the dominant regional market in 2014 followed by Western Europe. These two regions combined represented market share of more than 70%, but are expected to lose their share to some extent to other regions during the forecast period. Asia Pacific is expected to exhibit highest growth among all the regions due to evolving economy of countries like India, Philippines and China.

Demand Response Market: Drivers

Grid modernization in countries across the globe is accelerating the growth of demand response market. Introduction of smart grids coupled with introduction of regulations pertaining to emissions saving and power demand management are further anticipated to boost the growth of demand response market during the projection period. Also, introduction of connected appliances and concept of dynamic pricing are further expected to fuel the growth of demand response market. However, lack of awareness regarding demand response products and services in developed and developing regions is expected to restrain the growth of demand response market. Furthermore, budgetary constraints for utilities coupled with high implementation cost associated with demand response product & service are likely to deter the progression of demand response market amidst the forecast period 2016-2026.

Visit For TOC@ https://www.futuremarketinsights.com/toc/rep-gb-1287

Demand Response Market: Key Players

The key vendors in the demand response market include ABB Ltd., Schnieder Electric SE, Eaton Corporation, Honeywell International Inc., Johnson Controls Inc., Comverge Inc., Siemens AG, Lockheed Martin Corporation, EnerNOC Inc., Alstom SA, CPower Inc. and others. Major players in the demand response boost their market share by enhancing sales channels across the globe. Furthermore, introducing economical products & services is another strategy followed by major demand response market vendors to gain competitive edge.
Media Relations Contact