Rubella Vaccine (Human Diploid Cell) Market Analysis 2023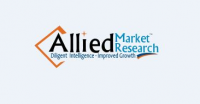 Portland, OR -- (SBWire) -- 09/20/2017 --Rubella is an acute, viral, and contagious infection, which has a mild effect on children, and is caused by the transmission of airborne droplets of infected people through sneezing or coughing. However, pregnant women suffering from rubella have to face severe consequences, as the viral infection results in death or congenital defects known as congenital rubella syndrome (CRS). Rubella vaccine has gained traction over the years as the disease is preventable only through vaccination and no other specific treatments exist for it.

Access the full summary at: https://www.alliedmarketresearch.com/rubella-vaccine-human-diploid-cell-market

Get PDF Brochure of this report: https://www.alliedmarketresearch.com/request-toc-and-sample/3860

The major factors that fuel the growth of the market are increase in incidence of rubella infection globally Approximately 100,000 infants are affected by rubella annually, thus increasing the government focus on rubella vaccination, which further propels the market growth. However, inherent disadvantages of using human diploid cell technology for constructing rubella vaccine such as, high selectivity and insufficient yield, restrain the growth of market. Conversely, ongoing R&D activities for the advancement of rubella vaccines are expected to offer lucrative opportunities for the growth of the market.

The report segments the market on the basis of end user and region. Based on end user, the market is divided into hospitals, clinics, and others. Geographically, it is analyzed across North America, Europe, Asia-Pacific, and LAMEA.

The key players profiled in this report are Merck & Co., Inc., GlaxoSmithKline Plc, Chiron Corporation (Novartis), Sanofi-Aventis, Serum Institute of India, Astellas Pharma Inc., AstraZeneca Plc. (Medimmune, LLC.), CSL Limited, Pfizer Inc., and Berna Biotech (Crucell).

Early buyers will receive 20% customization on this report

Key Benefits

-The study provides an in-depth analysis of the global rubella vaccine (human diploid cell) market with current trends and future estimations to elucidate the imminent investment pockets.

-It presents a quantitative analysis from 2016 to 2023 to enable the stakeholders to capitalize on prevailing market opportunities.

-Extensive analysis of the market by type assists to understand the various forms of rubella (human diploid cell) vaccines available.
Media Relations Contact