Radar Security Market Industry Reasoning, Value, Direction and Forecast 2017-2027
Future Market Insights has announced the addition of the "Radar Security Market: Global Industry Analysis and Opportunity Assessment 2017-2027" report to their offering.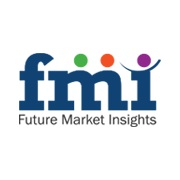 Valley Cottage, NY -- (SBWire) -- 09/20/2017 --Radar security market is growing significantly worldwide due to increasing demand of radar system in military application which in turn seeks to replace legacy systems. Radar systems are widely used to monitor residential and commercial environment for security purpose. Although it is used in various applications such as monitoring human trafficking, illegal entry of immigrants, it is also used to protect illegal import and export at the border to detect smuggling.

Moreover, due to rapid increase in usage of radar system for civilian application such as highway safety systems and anti-collision system for train pose a significant opportunity to increase in the growth of radar security market. Radar security has various features such as data protection, data reliability, data replication and exchange synchronous security which is used to encrypt communication data via industry standard secure sockets layer (SSL) connection.

Radar Security: Drivers and Challenges

The major factor driving of radar security market is adoption of various advanced technologies by multiple enterprises such as phased array system which is fragmented into active electronically scanned area (AESA) and passive electronically scanned area (PESA). However, phased array system are installed widely with ground surveillance radar due to its various application in areas such as airport and military application. Active electronically scanned area is on high trend in radar security system market as it also provides encrypted data transmission and reception which minimizes data loss. Automated-turnkey airfield radar system will entitle tremendous opportunities to facilitate automated functions of radar.

Request Report Sample@ https://www.futuremarketinsights.com/reports/sample/rep-gb-3065

The major challenge faced by radar security market is impediment in the functionality of radar security system due to growing cyber warfare.

Radar Security: Segmentation

Segmentation on the basis of type

Ground Surveillance Radar (GSR) Systems:
Perimeter Surveillance Radars
Air Surveillance Radar (ASR) Systems
Marine Surveillance Radar (MSR) Systems

Segmentation on the basis of range

Short range
Medium range
Long range

Segmentation on the basis of verticals

Border Security
Critical Infrastructure
Seaport
Others

Visit For TOC@ https://www.futuremarketinsights.com/toc/rep-gb-3065

Radar Security:Key Players

Some of the prominent players of radar security system market are: Thales SA, Lockheed Martin Corporation), Saab, AB, Raytheon Company, and Elbit Systems Ltd.
Media Relations Contact